Caddoo's video installation explores Black Indianapolis film history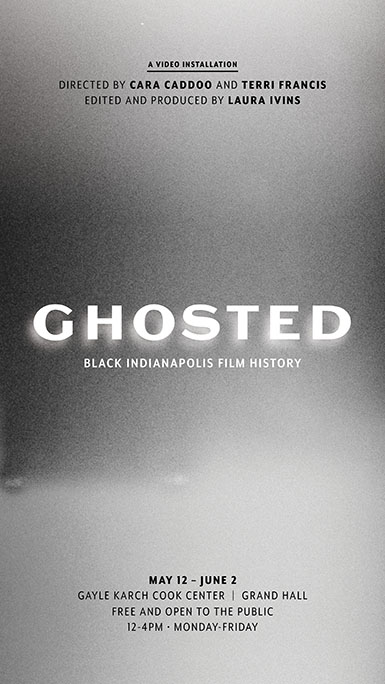 Media School associate professor Cara Caddoo and former director of the Black Film Center and Archive Terri Francis directed the video installation "Ghosted: Black Indianapolis Film History," which is on display May 12-June 2 from noon-4 p.m. Monday-Friday at the Cook Center in Maxwell Hall.  
The experimental and immersive video installation aims to rediscover the lost history of Indiana Avenue and other historically Black neighborhoods in Indianapolis where Jim Crow-era Black theaters and churches that provided film screenings once stood.
"Our original vision was an audio walking tour that you could access on your phone and listen to while walking on Indiana Avenue," said Francis, who is now with the University of Miami. "But with the disruption of COVID and the team being spread out between IU and the University of Miami, we decided to make a video. But then we missed the immersive element and we decided to tell the story through evoking a sense of place — the dual channel video, maps, and wall text are spatial gestures."
The project is part of IU Bloomington's Platform: An Arts & Humanities Research Laboratory, which focuses on racial justice in Indiana. "While remembering what's been lost always has an element of sadness to it, I think it's important that this project also has joy and celebrates the vibrancy of Black Indiana Avenue," said Laura Ivins, editor and producer of the installation. "I appreciated that this was a strong element that Terri and Cara wanted in the piece.
The gallery walk will have a closing reception 5-8 p.m. on June 2. The exhibit is free and open to the public. Following the display in Maxwell Hall, the team hopes to propose a workshop or roundtable for the next Society for Cinema Studies conference in Boston. "We will focus on questions regarding the nature of knowledge, the creative process, the value of inventive thought, and the perception of 'rigorous' scholarship by individuals whose work strives to span the boundaries between academic research and creative production," Caddoo said.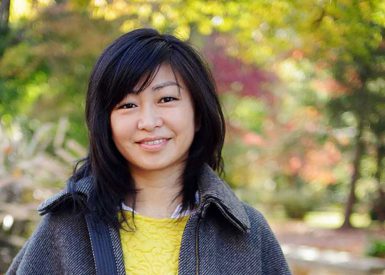 Caddoo studies film, mass media, race and African American history, and she has written a book, titled "Envisioning Freedom: Cinema and the Building of Modern Black Life," that explores African American cinema from the 1890s to the 1930s. She puts focus on understanding and telling the history of racism as it relates to media and how it laid the foundations of media for minority communities in the modern day.