Browning publishes PR, strategic communication textbook with former professor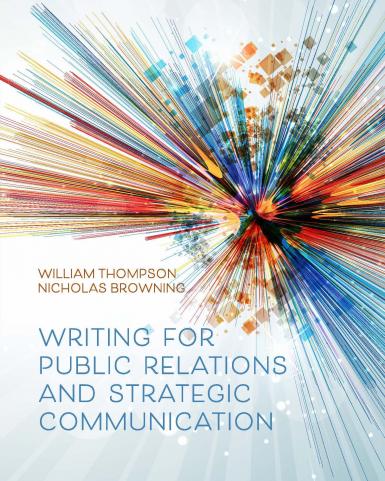 When associate professor Nicholas Browning attended the spring 2016 Southern State Communications Association convention in Austin, Texas, he crossed paths with one of his former professors. Browning started talking to William Thompson, who taught Browning while he was pursuing his own degree, about the available strategic communications textbooks. A conversation about the lack of intensive, interactive textbooks available, he said, turned into the idea to collaborate on an effective PR textbook.
"Writing for Public Relations and Strategic Communication," published by Cognella, is the product of co-authors Thompson and Browning.
"If you're really serious about being a top-notch practitioner, and if you're really serious about having a top-notch program, (intertwining theory, research, ethics and substantive practice) are considerations that you need to take into account, and I do feel that our book is a good-faith effort to attempt to do that in a way that is accessible for students," Browning said. "It provides them something that will have a long-term impact on their careers."
Connecting theory to practice is paramount to Browning's teaching mission, he said, and the book aims to embody that.
"This is about building a foundational skill set that you're going to be working on your entire life," Browning said.
The textbook is separated into several units, and centers on an audience-first approach.
The first segment, Browning said, lays the groundwork of communication theory, ethics and research. It's followed by chapters teaching students how to write persuasively. The last six chapters house pods of a sort, containing two-chapter units.
The first pod is on uncontrolled media, showing how to communicate effectively when you don't have control over the message, such as when working in media relations. The second covers controlled communication, in which you're dealing with channels you pay for or own, such as advertising or an organization's website. The final section covers semi-controlled communication, in which you have some control, but the interactive element that's at play means you've got to be nimble, Browning said.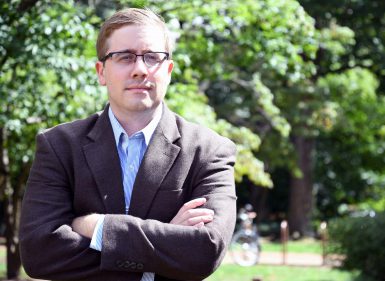 "This is about building a foundational skill set for students," Browning said.
Browning and Thompson implemented call-and-response style exercises, case study practices, quizzes, anecdotes and other interactive elements in the textbook.
"What we wanted to do was take what (Thompson) had done in his old textbook, revamp some elements and add a lot more to try to get into really a broader discussion about how to write," Browning said. "We wanted to teach how to think strategically and then write, and if you know that, you can apply it in a lot of different realms."
The style of the book, Browning said, is about learning how to write holistically, as opposed to simply learning how to format a press release, a fact sheet or an email pitch.
Browning said when he was a student, he sought alternative practice opportunities to learn the lessons his textbooks attempted to impart. As a professor, he's aiming to offer those opportunities to students through the book itself.
"Because this field is always changing, we wanted to create a textbook where we could have students essentially teach themselves how to respond," Browning said. "The idea of teaching someone to think strategically and write effectively isn't just about being able to reproduce tweets or write a press release. Students learn to ask the right questions, so they can know how to respond, to have something more than just, 'This is a class I had to take to earn my degree.'"
"Writing for Public Relations and Strategic Communications" went to press in early August, and Browning hopes to use it this year. He said it was exceedingly rewarding to be able to work with a former professor in a peer capacity.
"I know there will be at least one professor that uses it in class," Browning said of himself, laughing.