Black film scholar recounts inquiry into origins of recently discovered 1898 film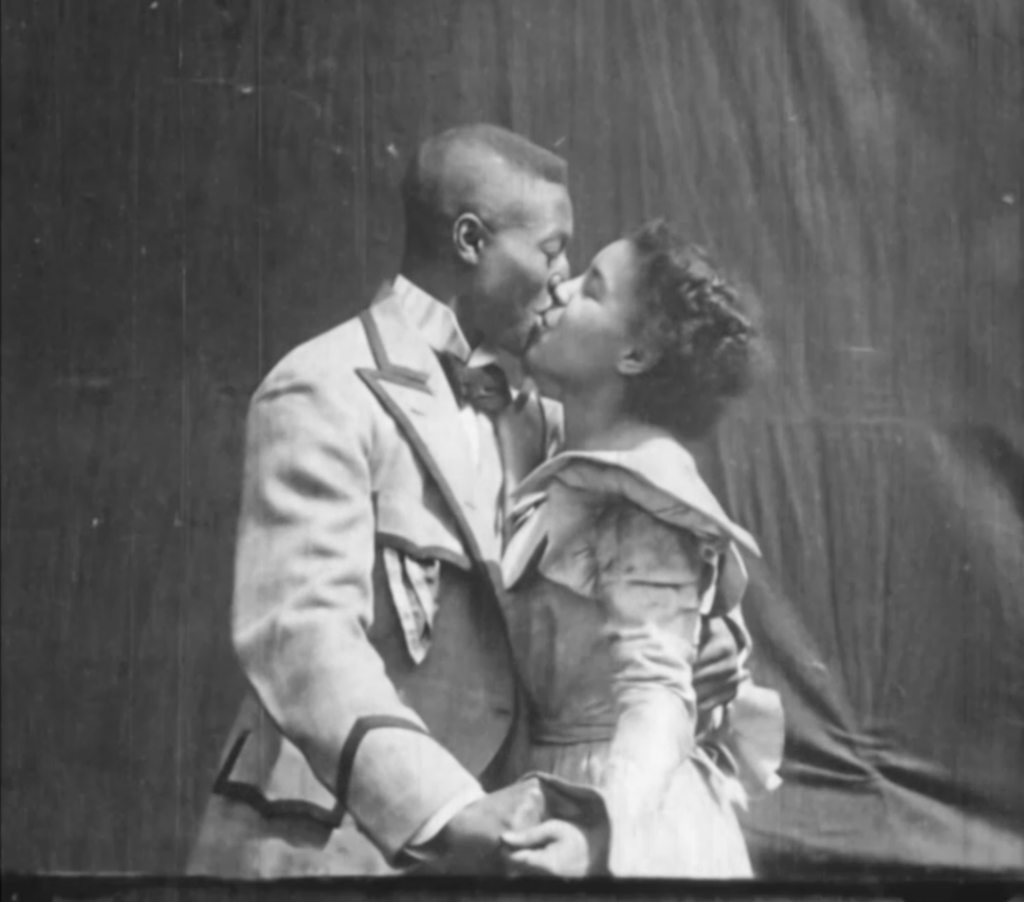 In 2014, University of Southern California film archivist Dino Everett discovered a film showing a black man and woman embracing and kissing, later confirmed to be one of the earliest films of a kiss between black performers.
Allyson Nadia Field, an associate professor of cinema and media studies from the University of Chicago, wanted to learn more about the film and its performers.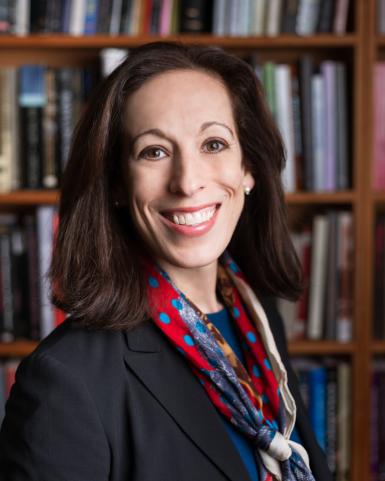 "I couldn't think of anything like it in silent cinema," she said.
Field spoke Friday in Franklin Hall about her process of tracking down the origins of "Something Good — Negro Kiss." Her talk, "Recovering Black Love on Screen: Early Film and the Legacies of Racialized Performance," was part of the IU Cinema "Love! I'm in Love! Classic Black Cinema of the 1970s" curated by Terri Francis, associate professor and director of the Black Film Center/Archive.
"I'm interested in how these archival rediscoveries can lead to new insights," she said.
The perforation marks on the film pointed her search toward director William Selig because of the polyscope he used. She dated the film to 1898 by finding a listing for it in an old Sears catalogue.
"The identification and dating lets us go further, especially in finding out the identity of the performers," Field said.
After searching through archives, films and catalogues, Field eventually identified the two performers as Saint Suttle and Gertie Brown.
Throughout the identification process, Field only saw the frames of the film — she didn't see the images move. When she was finally able to see the film move, she said she was struck by an impression of naturalism.
"As a moving picture, the film is really striking in its portrayal of joy and intimacy," she said.
The moving images also gave her a better insight into the film's significance, she said.
"Watching the film added another component," she said. "The scene felt impromptu. It's at once a performance and not."
Identifying the film only solved part of the mystery though, Field said. She was also interested in the significance of the film.
"What would it tell us about the intersection of race and early cinema?"
"Something Good — Negro Kiss" was an iteration of the famous Thomas Edison film "The Kiss" between May Irwin and John Rice, but with black performers instead of white.
Irwin herself was a famous minstrel performer, and Field argued that this knowledge would have shaped the way audiences viewed "The Kiss" at the time.
Because of her well-known stage presence, audiences can see the Irwin kiss as racialized even if it wasn't performed in blackface or minstrel dress, Field said. Viewing "The Kiss" as having nothing to do with race isn't seeing the full picture, she said.
"'Something Good — Negro Kiss' makes visible what was implicit all along in the May Irwin kiss," she said. "'Something Good — Negro Kiss' forces us to rethink the dynamics of race and early cinema."