Black Film Center & Archive rolls out new website
The IU Black Film Center and Archive relaunched its website, creating a more user-friendly display of its collections.
Amber Bertin, archivist for the BFCA, said the goal of the website redesign was to more accurately reflect the BFCA's work.
The BFCA is the only cultural institution in the world dedicated solely to the collection and preservation of Black cinema and has world-class collections, Bertin said. She said she hopes the new website will be more inviting to users and make the BFCA more visible.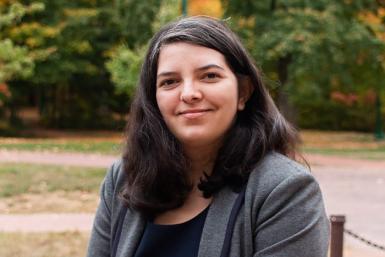 Bertin said the old website was not aesthetically pleasing and the collections section was difficult to navigate.
"It just felt very old and disconnected from what we're doing in the present," Bertin said. "The new one is bringing us into the present and is a better representation of the work that we're doing today."
The BFCA completely overhauled the collection pages on its website. The website now allows users to filter when searching, a feature that the old website did not have.
"The searchability and browsability of the website is significantly enhanced," Bertin said.
The upgraded collection pages will also help users find digitized items more easily.
The website also now has a visual representation for each collection. Bertin said the old website did not have many images, but this version is filled with photos to help convey the work the BFCA does.
Bertin said she thinks the new website will be a great resource for anyone interested in Black film.
"It was made to target a wide swath of audiences," Bertin said. "So whether you know absolutely nothing about cinema or Black cinema specifically, or if you are an expert researcher who has decades of experience in this area, hopefully there are things that are exciting that you will be able to discover and learn and to explore."