Black Film Center/Archive celebrates 40th anniversary
During the New Hollywood era in the 1980s, IU professor Phyllis Klotman noticed something concerning.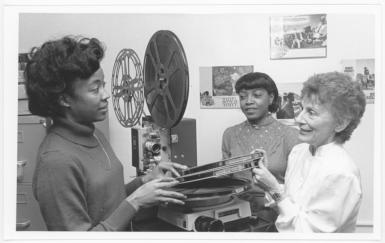 There was no shortage of talented Black filmmakers — including Charles Burnett, William Gunn and Kathleen Collins — but they were not receiving the same attention on the festival circuit or in the press as white filmmakers. In fact, they were receiving hardly any recognition at all.
This acted as a double eraser. Historical films produced by and featuring Black people were getting much less attention than their white counterparts; thus when it came time to preserve these Black films, archives did not contribute the same amount of preservation time or resources as they did with films produced by and featuring white people.
"The specific thing about film and video is that they're organic compounds, which means that they naturally decompose," said Amber Bertin, an archivist with the Black Film Center/Archive. "No matter what you do or how much time and effort you put into preserving them, eventually, they're going to completely decompose and disappear. So if you're not actively working to preserve them, that decomposition is going to become more rapid."
Klotman recognized this immediate need, so in 1981 she founded the Black Film Center/Archive at IU.
The BFC/A celebrates its 40th anniversary this year and is the world's first archival repository dedicated solely to the collection, preservation and study of films by and about Black people.
One of the purposes of the BFC/A is to remember cultural heritage and to confer legitimacy and value of the materials.
"Most of (the Black films) were disregarded, forgotten about and tossed away," said Dan Hassoun, BFC/A archival assistant. "So to actually give these materials a specific space, specifically within an educational setting or institution like IU, is to confirm value on them."
Archivists typically manage original materials and are responsible for cleaning and sustaining them for research or viewing purposes.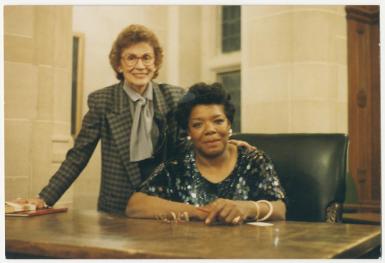 "Obviously, we have many materials that you can't find anywhere else," Bertin said. "If you study anything, it's important to have these materials so you can conduct research with them."
Besides being used for individual research, film archiving plays an important part in bringing movies and television to life.
"I always use the example of any sort of documentary anyone has seen or even just the nightly news," Bertin said. "If you see a clip from an old news broadcast, the reason you're able to see that is because of film archives and film archivists. They've taken that archive, put it into a vault to protect it and catalogued it in a way so that you can find that archived footage again."
Included in the BFC/A's vault of independent Black films is the newly re-preserved "A Question of Color" collection and "Remembering Thelma" materials, donated by filmmaker Kathe Sandler in 2010.
"(A Question of Color) is about Black people's experiences with white supremacy as it is expressed in ideas about beauty, desirability and identity," said Terri Francis, associate professor and director of the BFC/A. "In particular it's how white supremacy alienates people from their own bodies. Sadly it's never dated. Many students relate and many have their eyes opened."
One of the BFC/A's goals is to create initiatives that advance the multidisciplinary study of Black film and preservation of artifacts.
"The role of the BFC/A is to not just collect the objects but to collect the conversation around the objects," Francis said. "Film archiving lays the foundation for what will be remembered in the future."
Each BFC/A director had a hand in establishing the principles of the archive, Francis said. Klotman published numerous books, including "Struggles for Representation: African American Documentary Film and Video" and "Screenplays of the African American Experience."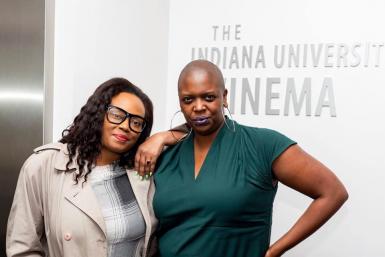 Audrey McCluskey hosted a plethora of conferences and grew the BFC/A's interview collection, while Michael Martin remodeled the BFC/A's newsletter into Black Camera, an internationally recognized journal. Martin also grew the BFC/A collections with the addition of the Black Filmmakers Hall of Fame Collection.
Francis has "curated multiple film series and speaker series because (she) wanted to invest in ongoing and multifaceted discussions of Black film," she said.
As for the next 40 years, there's still more exploration for the BFC/A to conduct, Francis said.
"Black film history is unfinished. It's full of unknowns," she said. "And there are always new discoveries coming up. That's what makes the field exciting— your history has to include a certain amount of speculation."
The BFC/A is currently only open by appointment only, but patrons can access many of the archive's media collections online. Email Bertin at abertin@iu.edu to request an appointment.