Black Camera publishes first collaborative issue with FESPACO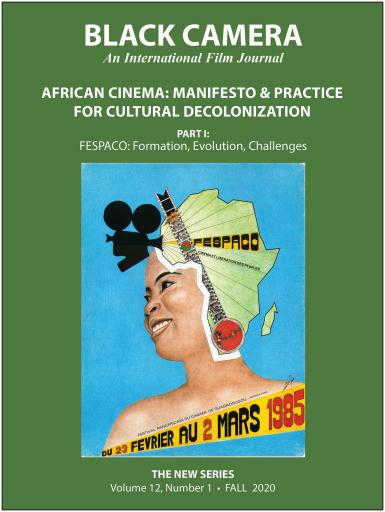 The newest issue of Black Camera: An International Film Journal is the first of a three-part collaboration with the Pan-African Film and Television Festival of Ouagadougou, a major biannual festival devoted to African and Black diasporic cinemas.
The issue features more than 600 pages of essays, manifestos, dossiers, interviews and commentary on FESPACO by prominent filmmakers and media professionals.
Contributors include Danny Glover, Manthia Diawara, Ousmane Sembène, June Givanni, Férid Boughedir, Olivier Barlet, Jean-Marie Teno, Jean-Pierre Bekolo, Bassek Ba Kobhio, Dani Kouyaté, Zézé Gamboa, Mansour Sora Wade and Catherine Ruelle.
The second issue of the collection will be published in the spring, and the third will likely be published during fall 2021.
A scholarly publication supported by The Media School, the journal is edited by professor Michael Martin. Doctoral candidate Megan Connor is the journal's managing editor, and doctoral student Samuel Smucker and master's student Cole Nelson are assistant editors.