BFCA appoints new director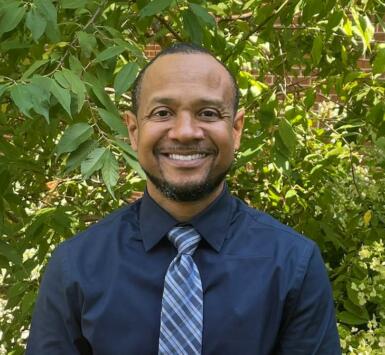 Novotny Lawrence will serve as the director of the Black Film Center & Archive beginning Aug. 1. He will also join the Cinema and Media Studies program as an associate professor in The Media School.
"The BFCA is world-renowned for Black film, and having the chance to lead it is a once-in-a-lifetime opportunity," he said.
The Black Film Center & Archive dedicates itself to collecting, preserving, and providing historically and culturally significant films by and about Black people. It serves as an open resource for scholars, students, and the general public. The center also supports research on the history, impact, theory, and aesthetics of Black film traditions.
Lawrence is from the Greenlee School of Journalism and the English department at Iowa State University. His research focuses on African American cinematic and mediated experiences, film and media history, and popular culture. He authored "Blaxploitation Films of the 1970s," a book discussing trends in black representation in films of the early 1970s.
Lawrence has also been the editor-in-chief of the Journal of Popular Culture since 2019. He was previously chair of the radio, TV, and digital media department at Southern Illinois University, which provided him with leadership experience he believes will be useful in his new role.
"I am also invested in diversity, equity, inclusion, and belonging initiatives. I will rely on those principles to lead the BFCA in developing programming, and in further demonstrating its value to the IU campus, Indiana, and across the U.S. and the world, more broadly," he said.
As director, Lawrence aims to increase the BFCA's profile across the world, bringing in a host of scholars, filmmakers, and media makers, hosting exciting programming, and working to secure collections. He also aspires to be a good colleague, productive scholar, and effective teacher and mentor to students at IU.
"I'm really looking forward to leading it (the BFCA) and working with its partners/followers to honor past filmmakers' and scholars' legacies while also highlighting contemporary researchers and artists as well," Lawrence said. "I am confident that by being patient and with staunch commitment, we will achieve our goals."