BFC/A, IU Cinema celebrate director Michael Schultz's 80th birthday with film series
The Black Film Center/Archive and IU Cinema are celebrating the legacy and art of filmmaker Michael Schultz in honor of his 80th birthday with a five-part film series called "Young, Gifted and Black: Michael Schultz Celebrates 50 Years in Stage and Screen."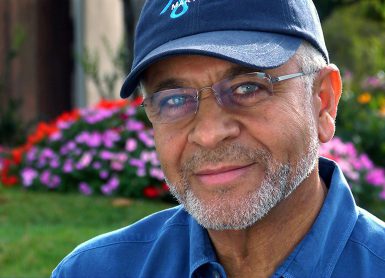 While Schultz's birthday is Nov. 10, the series begins at 8:30 p.m. Wednesday at Starlite Drive-In theater with a screening of his 1985 martial arts action film, The Last Dragon, and picks up again in November.
Schultz, one of black cinema's most prolific auteurs, directed about 12 feature films between 1970 and 1990. He's also worked extensively in television, lending his directing hand for episodes of popular series such as Black-ish, The O.C. and Arrow, as well as made-for-TV movies.
"Michael Schultz is a pioneer in black film," IU Cinema associate director Brittany Friesner said. "IU Cinema is thrilled to partner with the Black Film Center/Archive to shine a much-deserved spotlight on his groundbreaking five decades in cinema and television."
After Wednesday's screening, the series continues Nov. 7-10 with screenings of his films To Be Young, Gifted, and Black, Cooley High, Krush Groove and Car Wash. The November screenings will take place at the IU Cinema and the IU Moving Image Archive's screening room. Schultz will also give a lecture as part of the IU Cinema's Jorgensen Guest Filmmaker Series at 7 p.m. Nov. 9, before the Krush Groove screening.
"We wanted to show fun, engaging films that were both commercially important and critical to understanding the historical arc and variety of African-American film," said BFC/A director Terri Francis.
Schultz began his career as a theater actor and director, but eventually made the jump to the screen, where he produced and directed a plethora of iconic works and launched the careers of numerous would-be household names. He gave Richard Pryor his first starring roles with 1977's Greased Lightning and Which Way is Up, and did likewise for Denzel Washington in 1981 with Carbon Copy. The likes of Samuel L. Jackson, Bill Duke and Blair Underwood also made their feature film debuts under Schultz.
He directed his first Broadway production, Does the Tiger Wear a Necktie?, in 1969. It starred Al Pacino, who won a Tony for his performance, and also earned Schultz a nomination for direction. Schultz made his first feature film in 1972: To Be Young, Gifted and Black, a Lorraine Hansberry biopic that came amid the early days of the cinematic blaxploitation movement.
Friesner said his was one of the earliest voices in black cinema in Hollywood.
"Schultz produced Hollywood feature films at a time when virtually no other black filmmakers were being given the chance by major studios to depict African-American stories onscreen," Friesner said.
In addition to celebrating Schultz's 80th birthday, "Young, Gifted, and Black" promotes the BFC/A's holdings in the Black Filmmakers Hall of Fame, with which Schultz has been involved. The collection includes records, audiovisual materials, publications and memorabilia from the hall of fame.
The series takes place just under 30 years after Schultz and his partner Lauren Jones last visited the BFC/A. Schultz was one of its earliest supporters, having participated in a 1989 symposium.
More: