BFC/A acquires papers of seminal African filmmaker Paulin Vieyra
For immediate release:
July 27, 2021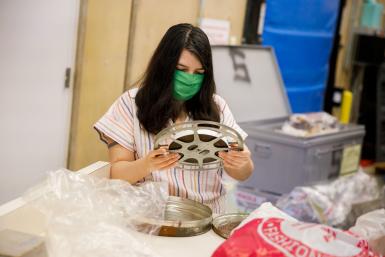 BLOOMINGTON, Ind. — The Media School's Black Film Center/Archive has acquired the papers of Paulin Vieyra, the first French-speaking sub-Saharan African to direct a film, 1955's "Afrique-sur-Seine."
Vieyra served as a pioneering critic, historian and producer during the decolonization era of the 1960s, and he was a mentor to Ousmane Sembène, who has been referred to as the father of African cinema.
"IU has long been a center for African study through scholarship, teaching, conferences and screenings dating back to the 1961 founding of the African Studies Program," said Terri Francis, director of the BFC/A and associate professor in The Media School.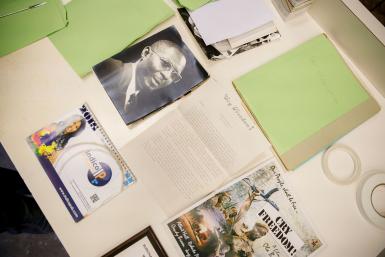 "The acquisition of the Vieyra collection speaks to this long-standing history and to ongoing history; the documents we collect now will support and hopefully inspire future film histories."
The acquisition process began three years ago and could serve researchers for hundreds of years, Francis said.
"Like my mother, my sister and my brother, I look forward to seeing my father's historic work recognized on a global scale," said Stéphane Soumanou Vieyra, Paulin Vieyra's youngest son. "In addition, with this donation, we hope that the many unpublished manuscripts left by my father will be able to be published and translated into English."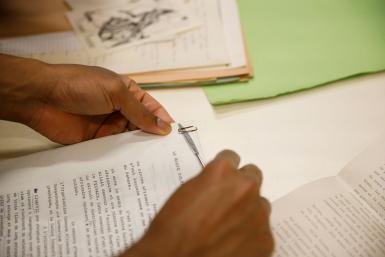 Paulin Vieyra was a founding member of several film institutions, including the Pan-African Federation of Filmmakers and the Pan-African Film and TV Festival of Ouagadougou, known as FESPACO.
The BFC/A also houses the Erna Beumers FESPACO Collection, 1987-2013, and the FESPACO Collection, 2007-17, both of which contain publications, promotional materials and participant packets collected by Beumers and former BFC/A director Michael T. Martin, respectively, on location in Burkina Faso at FESPACO.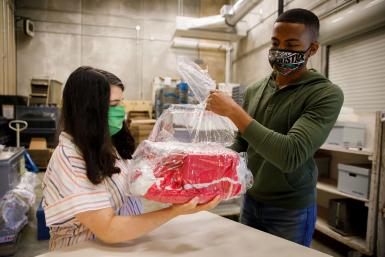 "We couldn't be more thrilled that it is coming here and to share its arrival with the IU and international communities," Francis said of the Vieyra collection. "I am deeply moved and impressed by the Vieyra family's loving dedication to their father's legacy through PSV-Films."
The collection, carefully stored in Stéphane Vieyra's family home for the past several decades, totals more than 50 cubic feet and consists of manuscripts, screenplays, correspondence, organizational documents, promotional materials, photographs, films, audio recordings, memorabilia and equipment detailing Vieyra's life and work. It will be open to researchers once the materials have been organized and a finding aid created.
For more information on the BFC/A's collections, email archivist Amber Bertin at abertin@iu.edu.