Baron, Monaghan receive grant to produce podcast series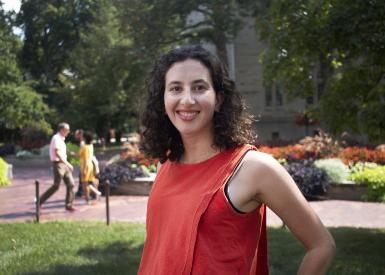 Master's student Violet Baron and professor of practice Elaine Monaghan were awarded a grant from the Center for Rural Engagement.
The $1,705 grant will allow the pair to produce a six-episode podcast series on the lives of Indiana farmers and those in the food industry during the coronavirus pandemic.
The series, "Dispatches from a Resilient People: Conversations on COVID with Farmers and Food Workers," will feature intimate conversations with those who produce healthy local food.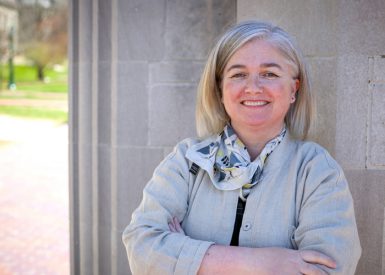 Baron said the idea stemmed from a story she wrote in Monaghan's Intensive Reporting, Writing, and Editing class about movements toward forming local farmers markets.
"Elaine and I wanted to look at the ways that local food movements are changing and adapting to this new socially distant environment," Baron said. "We also wanted to put a human face to the movements."