App created by Velez improves communication for aphasia treatment, study shows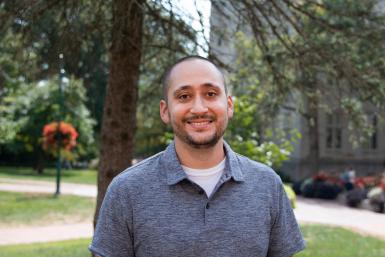 An app developed by assistant professor John Velez and a team from Texas Tech University helps people with a communication impairment better understand their diagnosis and the treatment needed, according to a study published by Velez, professor Robert Potter and the Texas Tech researchers.
"A Visual Interactive Narrative Intervention (VINI) for aphasia education: Can digital applications administer augmented input to educate stroke survivors with aphasia?" by Velez; Justin Robert Keene, PhD'14; Melinda Corwin; Stacy Elko, MFA'05; and Potter appears in Patient Education and Counseling.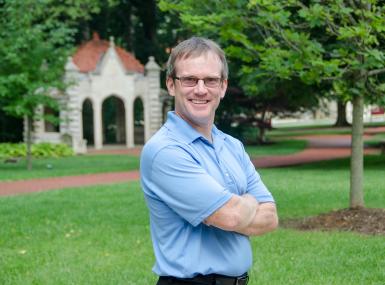 Velez, Keene, Corwin and Elko created the app, called VINI (Visual Interactive Narrative Intervention), to use interactivity to help stroke patients with aphasia engage more in their recovery program.
Stroke patients participated in a six-week experiment where they completed three sessions interacting with VINI and three sessions watching a video recording of a doctor behind a desk presenting identical information about stroke recovery treatment. During each session, the patients had their heart rate and skin conductance levels recorded.
The data demonstrated that patients were able to internalize the medical information more completely when presented through the interactive narrative of the VINI compared to a typical clinical manner.