Alumni give PR, advertising career tips
Five Media School alumni visited virtually Friday in the second installment of a yearlong series of career chats with students.
Friday's panelists spoke in two sessions about careers in public relations and advertising.
The virtual chats replace the annual daylong Media Career Day while in-person events are suspended due to the coronavirus pandemic. The next career chats, Careers in Sports Media and Careers in Entertainment, are March 5.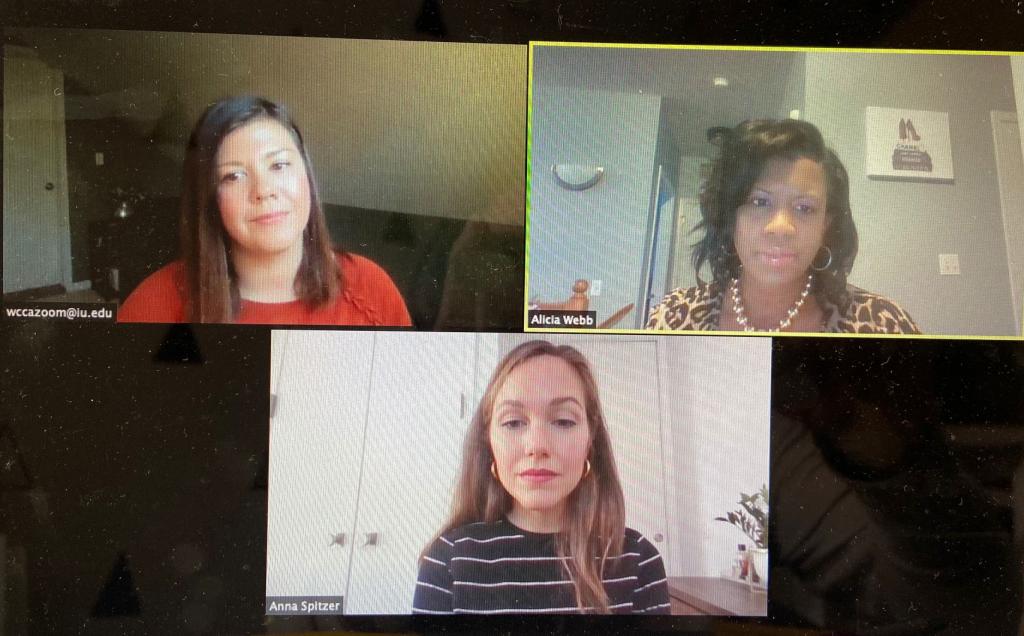 Careers in public relations
By Daniela Molina
Two Media School alumni gave advice about how to set yourself apart in the public relations job market, especially during a pandemic.
Anna Spitzer, BA'09, director of global communications at Maybelline, and Alicia Webb, BA'04, director of communications for Blue Cross Blue Shield Association, recalled their days at IU and thought about what advice they would give their younger college selves.
Webb's tip: Keep an open mind. She always thought she'd be a broadcast journalist — and she was, straight out of college — but she explored her interests and wound up in health care.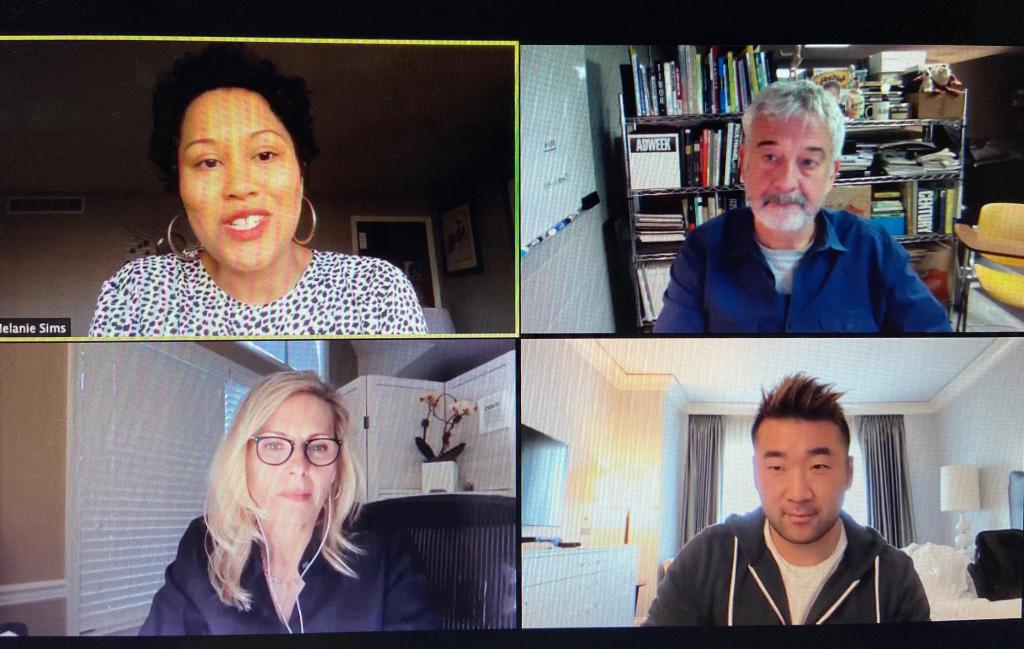 Careers in advertising
By Meredith Struewing
From a professional who's spent 30 years in the advertising agency business, to a senior copywriter at one of the most well-known advertising agencies in the world, to a production head whose client list features Netflix, ESPN and Kellogg's, the world of advertising opens countless doors for creatives.
Three alumni joined professor of practice Bill Schwab for a discussion about their advertising careers.
A top-of-mind issue was handling the benefits and challenges of working virtually since "screen-to-screen has become the new face-to-face," Schwab said.
"For students, you always thought you had to go to New York or L.A. or Boston to get the advertising experience," said Molly Watson, BA'86, founder and principal of Evolution Engine. "Agencies are now understanding that talent can come from anywhere even if employees are not living in the same ZIP code."