Allison wins Best Short Screenplay at Circle City Film Festival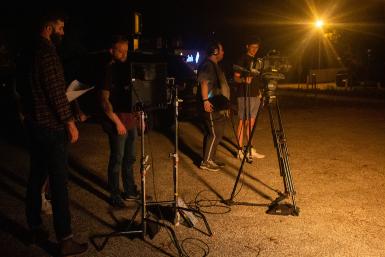 Media School doctoral student Caleb Allison won Best Short Screenplay at this weekend's Circle City Film Festival.
His film, "Black Ghost," was one of three short films produced in the summer P460 Advanced Motion Picture Production course. It was co-produced by Pigasus Pictures.
Senior lecturer Craig Erpelding mentored Allison on the script in the six months leading up to production via weekly development meetings.
The 2020 Circle City Film Festival featured another film by Allison, "StalkHer."