Afghan journalist details escape amidst Taliban takeover in Speaker Series talk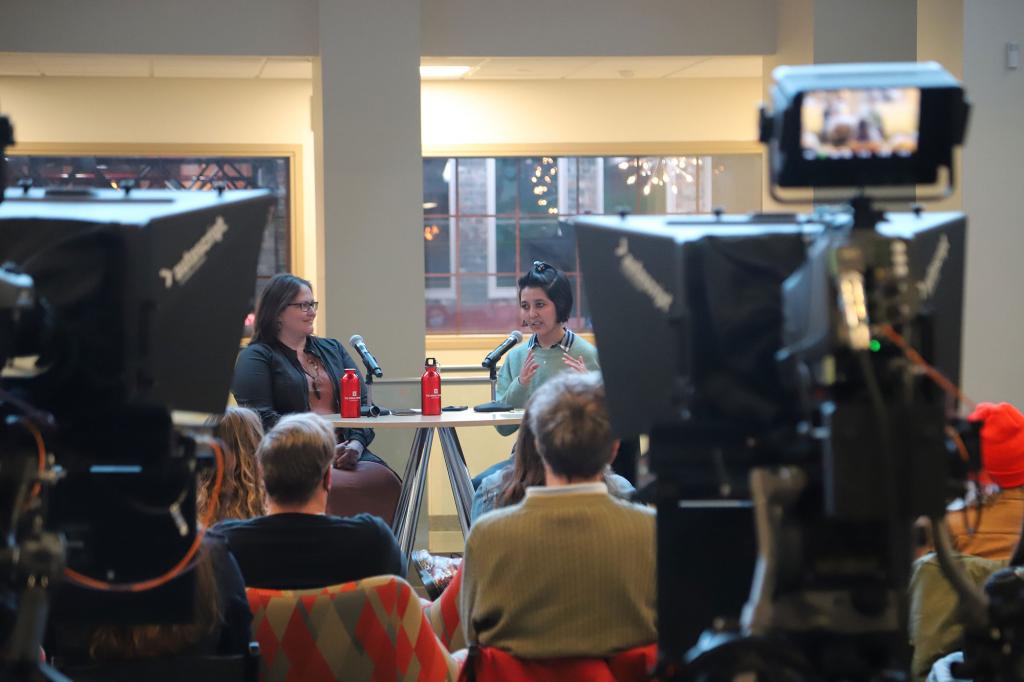 Afghan journalist Fatema Hosseini spoke to more than 100 students and community members as part of The Media School's fall Speaker Series on Monday evening, answering questions about the role of freedom in her experience as a journalist. The event, sponsored by The Media School and the Center for the Study of the Middle East, was offered in person in the Franklin Hall commons and online.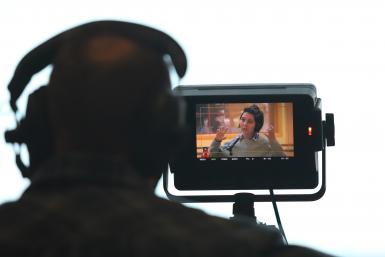 Hosseini, who is a member of the Shi'a Hazara ethnic group — a minority in Afghanistan — began working as a journalist for Afghan news agency Etilaatroz in 2019 and began freelancing for USA Today in April 2021. She fled to the U.S. following the Taliban takeover of Kabul in August.
Her work and gender, as well as her father's background as an Afghan national soldier, endangered her.
"I went through hell to get here," Hosseini said.
Fearing for her safety since the Taliban has historically targeted women, education and the free press, Hosseini was able to evacuate Afghanistan with the help of USA Today international correspondent Kim Hjelmgaard and Navy Lt. Alex Cornell du Houx.
As a journalist, Hosseini interviewed Taliban militants prior to the organization's control of Kabul. One source told her that when the Taliban succeeded, they would knock on her door, she said.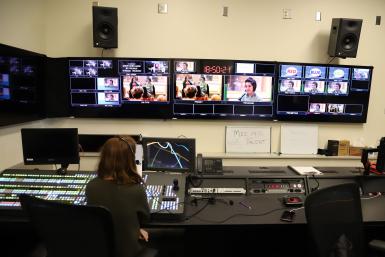 That conversation wouldn't leave her mind Aug. 15 when the Taliban took control of the capital, she said. Hosseini burned the items in her apartment that would identify her as a "bad Muslim," she said, including written song lyrics, nail polish and photos featuring bright red lipstick and her hair blowing in the wind.
"When I met her, I knew that I had to bring her here," said professor of practice and Q&A moderator Kelley French, who edited the story Hosseini wrote about her escape for USA Today. "I wanted her to meet my students because her story puts into stark terms what freedom actually means, what it actually looks like, what it is like to lose that freedom and at what cost that freedom comes."
Freedom, Hosseini said, is the idea she clung to during her attempt to leave Afghanistan — an attempt that included facing the butt of a Taliban member's gun, a narrowly missed lashing, lies and tears.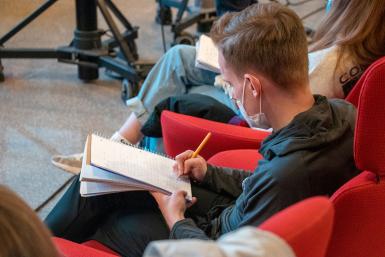 "Freedom is the thing," Hosseini said. "You don't notice how (many) rights you have to enjoy, what the life is you really have to live — once it's gone, you really notice that and you fight for it. You fight so hard that you might lose your life in the middle."
She said she knew she had to keep going because of the sacrifices her parents made her entire life to invest in her. She had access to education, graduating from Asian University for Women in Chittagong, Bangladesh, in 2018, with a major in politics, philosophy and economics. At 27, Hosseini is unmarried.
"I could not see the efforts of two decades, of almost three decades, that my parents constantly put on me (vanish) over several hours," she said. "So I had to keep going."
After Hosseini evacuated, the team saved more than 500 people, including her family, she said.
"I'm really happy and thankful to the team that helped them out, that helped us out," she said.