Advertising creative, investigative journalist join faculty as visiting professors
Advertising creative Bill Schwab and former CNN senior investigative producer Kathleen Johnston will join The Media School's faculty this fall as visiting professors of practice.
Johnston, a 30-year veteran of investigative journalism whose reporting has exposed corruption and spurred change in government practice, will help develop and teach an investigative reporting curriculum for the school. Schwab, an experienced freelancer whose credits include work for BMW, CVS Pharmacy and SC Johnson, will teach courses in advertising.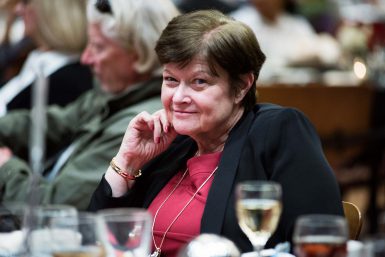 Johnston graduated from IU in 1982 with a degree in journalism and political science. Since then, she's worked at numerous national and local news organizations, from the Indianapolis News to CBS, the Birmingham Post-Herald to CNN. Her work spans a breadth of topics and formats, but her primary focus is investigative reporting.
At the Indianapolis News, she uncovered the City-County council's use of secret caucus meetings to decide issues ahead of its public sessions. As an investigative producer at WTHR-TV, she uncovered a local trend of drunk driving case dismissals due to police officers' failure to appear in court to testify. She also traveled to New York to cover 9/11.
At CNN, she broke the news that medical workers may have euthanized patients at Memorial Medical Center in New Orleans in the wake of Hurricane Katrina. Her team won a national Emmy for its yearlong coverage of Congress' refusal to disclose its spending earmarks, also prompting policy change.
Johnston also produced documentary films, looking into the unsafe infrastructure of cruise ships and the world of professional wrestling, among other topics.
In 2017, Johnston received The Media School's Distinguished Alumni Award.
Johnston said she is excited to join The Media School's faculty and help develop its investigative reporting curriculum.
"I think my hire illustrates and underscores that (The Media School) is making a real investment and commitment to investigative reporting," she said. "I'm just thrilled to be a part of it."
Johnston said investigative reporting is vital work for journalists in today's political climate and is important to preserve in the age of digital media.
"I don't think investigative reporting has ever been as important as it is now," she said. "At a time when there's a proliferation of outlets for news and voices and opinion, it's important, I think, to still do real investigative journalism, whether it's at the local level or state level or on national events, on stories that affect citizens. I can't think of more important a time than now to be an investigative journalist."
She said she's also overjoyed to be returning to IU and to give back to the school that made her.
"I'm very excited," she said. "This is like a full circle for my career. This is where I developed my passion for this business, for journalism. It's where I learned important aspects like ethics and communications law and reporting."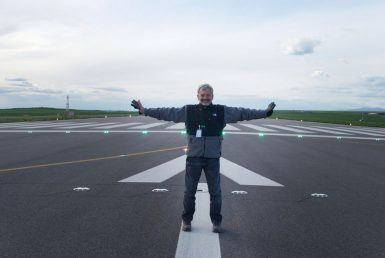 For Schwab, coming to Bloomington to join The Media School in the fall will also be somewhat of a return journey, or full circle.
About 20 years ago, early in his now lengthy and accomplished career, an advertising assignment brought him to Bloomington. While working on an ad campaign for RCA televisions, Schwab traveled to Bloomington to visit its RCA plant and learn about its production.
Since then, he's expanded his portfolio, working for industry giants including GE, United Airlines, BMW, SC Johnson, CVS and Alka-Seltzer. Schwab has also worked as a creative director at BBDO, Fallon, Ammirati Puris and Chiat Day, and he previously taught advertising at Pratt Institute.
"I'm hoping that students will benefit from the knowledge I've gained over the years working at ad agencies, and that it will round out the education they're getting in a very powerful way," Schwab said.
He'll teach two 400-level advertising courses in the fall: a portfolio course and an integrated media advertising campaign course. In the former course, students will spend the semester developing portfolio-worthy projects to bolster their body of work. In the latter, students will work through a simulated process of constructing a multimedia ad campaign from the ground up.
"I'll be able to use my agency experience as well as my academic experience to help students create the best possible portfolio pieces," Schwab said.
He said he hopes to bring students a new perspective and better round out their understanding of what the field of advertising is really like.
"I feel like I can help them wrap their heads around what advertising really is on a day-to-day basis once they get out of school, once they leave academia," he said. "I hope I can fill in some of those blanks that they may be wondering about."
Schwab said he looks forward to joining the faculty and staff at The Media School.
"I think it's a great opportunity for me to work with some terrific teachers in a very exciting academic environment," he said.
More: