Adesokan's new book explores how digitization can promote wider access to art
Media School associate professor Akin Adesokan published a book that discusses different modes of African media, including the impact of digital technology.
The book, "Everything is Sampled: Digital and Print Mediations in African Arts and Letters," dives into Adesokan's interest in connections between different kinds of media, from literature to film to music.
"I think of this as a service book, by which I mean a book a lot of people could write but not many people will write it," Adesokan said. "It just seems to me that this is a moment in my career where I can actually get a book of this kind done."
The idea for the book started in a class Adesokan taught at Indiana University in the fall of 2011 called African Literature and Other Arts.
In the class, "we were actually very interested in the relationship between film and literature and music, not just in terms of adaptation or copying one form to another, but that they exist sometimes side-by-side, sometimes in contrast," he said.
The class was a small upper-level course, and Adesokan said it was one of the most exciting courses he has taught at IU.
"It was really very successful, and so I began to get the idea that I could write a book like this," he said.
One of the main themes of the book centers around issues of access to art. Adesokan said it is difficult to obtain some of the books and other art forms he wants to teach because they are often by African authors and published in Africa or England, meaning students typically cannot just walk into a bookstore and buy them.
"That gave me the idea that at the same time as we find this very interesting, the connections between these materials, it's always very difficult to find them," he said.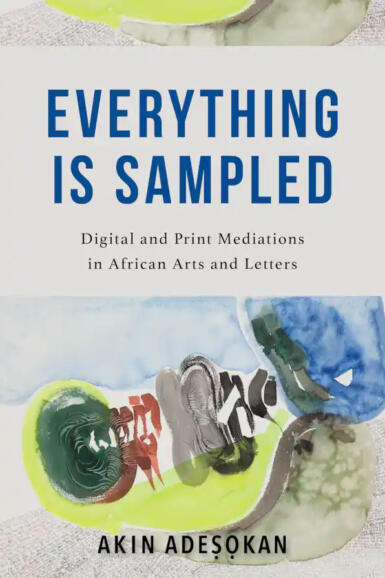 Similar access issues arise because of unequal relations between different parts of the world, Adesokan said.
"Sometimes work like films or books that are really very important don't get read or known about because they are published in a small press in the U.K. or in Scotland or in South Africa," he said.
In his book, Adesokan talks about how digitization can help mitigate this problem and promote wider access to important works.
"What became clear to me is that ideas, whether they are in books, whether they are in films, whether they are in records, like vinyl, can be made a lot more available through a process of digitization," he said.
Specifically, Adesokan gave an example about creating an online platform to publish books, so that electronic copies of African literature would be available globally.
"I talk about how to use the platform to explore literature or film or other kinds of artistic production," he said.
While Adesokan had the idea for the book in 2011, his writing process stalled a bit when the pandemic hit. He spent around eight years doing research and preparing for the book, and he started writing in the spring 2019. However, the library closed when lockdown began, and Adesokan, like many others, could no longer check out physical library books.
"But because I had been thinking about it for a while, I had done different things, presented short papers, given keynote lectures, I had been able to sort of generate ideas so that when it became possible for me to start writing, it was really very easy," Adesokan said. "I worked earlier, before I went to graduate school, as a journalist, so I knew how to sit down with a deadline."
"Everything is Sampled" was published by Indiana University Press in 2023 and is available online for purchase.