Adesokan named interim BFCA director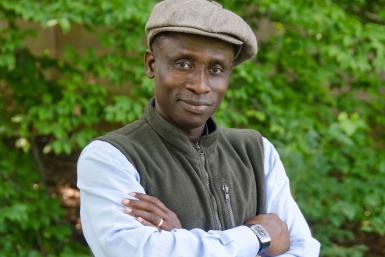 Associate professor Akinwumi Adesokan will serve as the interim director of the Black Film Center & Archive from Jan. 1 through July 31.
A faculty member in the Media School's Cinema and Media Studies unit and the Department of Comparative Literature, his research interests include African cinema, Nollywood, globalization and film, and the intersection of print and digital media.
Associate professor Terri Francis, who has been director of the BFCA since 2017, has accepted a position at the University of Miami as associate professor and associate dean for inclusion and outreach in the School of Communication. The school anticipates appointing a new director by the start of the 2022-23 academic year.