Activist filmmaker to screen documentary on Jamaica's contributions to 'American greatness'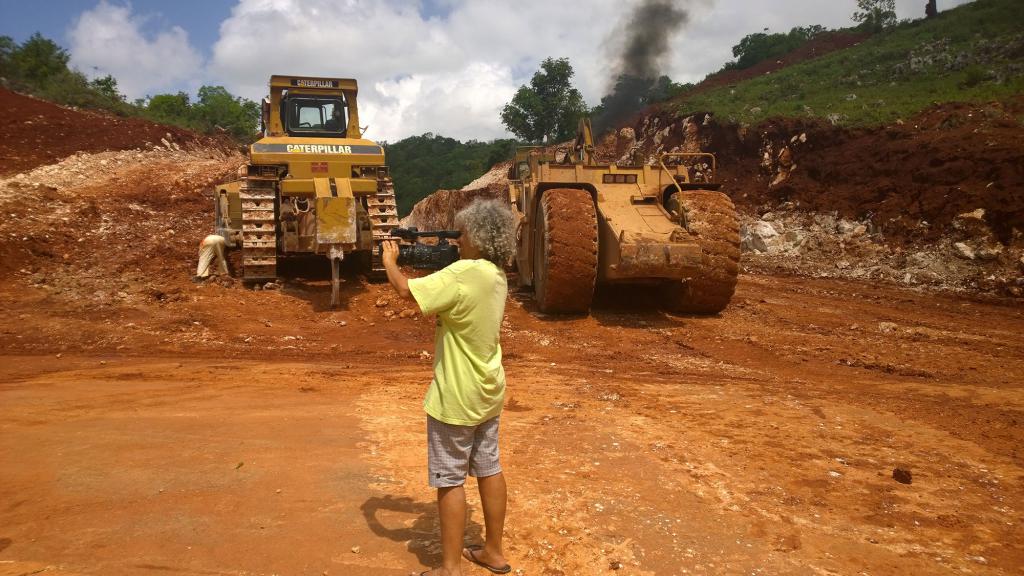 The first humans to walk on the moon 50 years ago were Americans, and their spacecraft was U.S.-owned and -built. But the materials were Jamaican.
Independent filmmaker Esther Figueroa's in-progress documentary, "Fly Me to the Moon," traces the source of one of modernity's most notable materials — aluminum — to illustrate that "American greatness" stems from the labor and services of countries all over the world.
Figueroa will screen the film — its first-ever public presentation — at 4 p.m. Sunday at the IU Cinema, followed by a discussion. The event is part of the Black Film Center/Archive series "Black Sun, White Moon," which "honors the black pioneers of space travel and a cinematic imagination of outer space," said BFC/A director and Media School associate professor Terri Francis.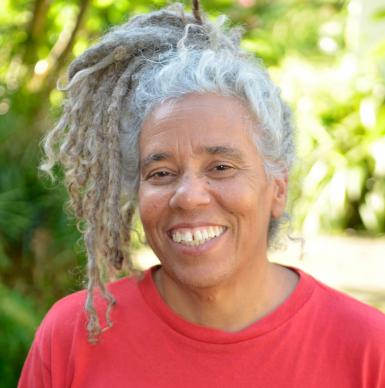 Figueroa will also screen three films that explore issues facing Jamaican culture — feature-length "Jamaica for Sale" and short films "Massa God Fish Can Done" and "Cockpit Country is Our Home" — at 6 p.m. Monday in the Moving Image Archive screening room, Wells Library 044.
When watching "Fly Me to the Moon," Figueroa said she wants the audience to keep in mind the prospect of connectivity and awareness of the global political economy's chain of production.
"I want people to think about how we are all connected, Planet Earth is one organism," Figueroa said. "I want us to love and act with gratitude and nurture this planet that provides us with everything that keeps us alive and makes us thrive, but which we are abusing and destroying in the most cruel and stupid of ways."
As an activist filmmaker, Figueroa said she focuses on stories and issues she believes need the most urgent care and attention at that moment. When she returned to her home country of Jamaica 13 years ago after more than 30 years in the U.S., she decided the most important story to tell was about the environment.
That's been the primary focus of her films since then. She's explored the issue through the lens of Jamaica's tourism and fishing industries, as well as the wildlife in the Cockpit Country, Jamaica's interior western region. Her films feature prominent storytelling from the residents she interviews.
"It is actually a great privilege and a heavy duty to tell other people's stories, to represent their concerns, to try and influence public opinion and get to the powerful who make the decisions that determine the future of the planet," Figueroa said.
Figueroa didn't always plan to become an activist or a filmmaker. Going into college at George Washington University, she wanted to become a professional tennis player.
She chose a major in communications, though she admitted she didn't know what that meant. One of her prerequisite courses consisted of her and her peers watching movies in a large auditorium on televisions, while her instructor "gossiped about Hollywood."
"I thought 'This is ridiculous,' so that was the end of me pursuing a major in communications," Figueora said.
She changed her major to history, and eventually found her way to more serious communications work.
In the early 1980s, Figueora moved to Hawaii, where she co-founded Juniroa Productions with Heather Giugni, a former representative in the Hawaii House of Representatives. Juniroa was Hawaii's first all-female production company. Its first show, "E Mau'ana Ka'ahea — Enduring Pride," promoted Hawaiian knowledge, culture, language and history.
She returned to Jamaica in 2006 after 25 years in Hawaii. That's when she shifted her primary focus to environmentalism.
Many of the stories about the urgency to improve the quality of air, water and biodiversity told by the interviewees in Figueroa's films feel "like oral history," Francis said.
"With Figueroa, the video camera is truly a documenting medium," she said. "The filmmaker here is a scribe or a griot almost."
"Fly Me to the Moon," gets its title from the song of the same name made famous by Frank Sinatra. While Figueroa used the Bobby Womack cover in her film, the Sinatra version is closely tied to the NASA Apollo space missions to the moon, particularly after Buzz Aldrin played the song shortly after stepping onto the moon. This year is the 50th anniversary of the Apollo 11 moon landing.
Figueora's documentary uses the moon landing as a trope "to explore what modernity is made of." Through her research, she discovered that one of the most notable materials to modernity during the past century was aluminum.
"Without aluminum there would be no space age, there would be no skyscrapers, electrical cables or satellites, no fast food, no cars, planes, laptops, smart phones; a very long list of things we take for granted and depend upon are made from aluminum, the material that made 20th century modernity and mobility possible," Figueroa said.
Specifically, the film analyzes Jamaica's role in NASA's Apollo space program in the 1960s, which Figueroa said was essential. During this period, Jamaica was the largest producer of bauxite, the primary source of aluminum.
As well as giving audiences a look into Figueroa's creative process by screening an unfinished film, Francis said this screening will do what most Figueroa films accomplish – give viewers a deeper glimpse into the role of a society most of the world knows of, but only narrowly.
"Dr. Figueroa's films are perhaps a deeper, more complex vision of a place that might perhaps typically serve as the backdrop of holiday pictures or mission trip photos or something like that," Francis said. "The films are plainspoken and yet incredibly rich and critical, often poetic. A lot of the places she documents have changed radically over time."