'A genuinely good human being': Remembering Mike Sellers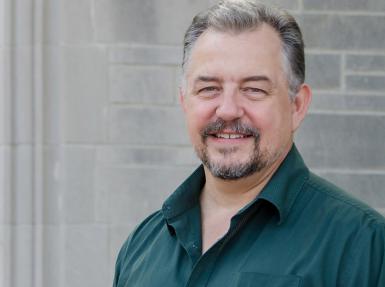 Media School professor of practice Mike Sellers taught and mentored students, designed games, published research and briefly worked as a circus roustabout. He was known for wearing Hawaiian shirts on all occasions. In the games industry, a lot of people called him "Poppa Mike" because he was a father figure to many young professionals.
"Mike was a remarkable and much-loved teacher, mentor, colleague and friend, a genuinely good human being with a big heart and a keen sense of fairness and justice," Interim Dean Walter Gantz said. "We will miss him."
Sellers died of cancer Monday. He was 60.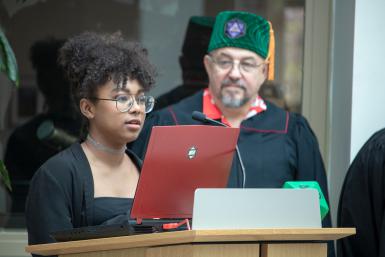 He taught courses on advanced game design and artificial intelligence. Sellers became the director of the Media School game design program in 2017.
"He made a contribution to Indiana University that will last for decades," Media School professor Edward Castronova said. "He's one of these people who's lucky enough to have a legacy that will go on for decades and decades if not centuries after he's gone."
Sellers designed social, mobile and massively multiplayer online games for more than 25 years.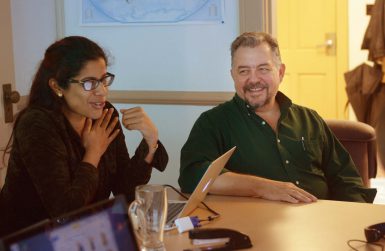 He started and ran three successful game studios, and he also worked for game developers including 3DO, Electronic Arts, Kabam and Rumble Entertainment as a lead designer, executive producer, general manager and creative director.
Outside of his outstanding professional career in the industry and in academia, Sellers was a family man, a great friend and a man of God, Castronova said.
"He was humble and easygoing," Castronova said. "He understood everything."
Sellers could talk to anyone about anything, he said.
"He had this easygoing manner and this towering intellect behind it," Castronova said.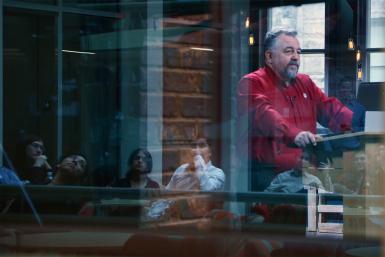 Sellers' peers reflected on his ability to use his knowledge to uplift others. Media School senior lecturer William Emigh said Sellers was a mentor to a plethora of students and young professionals in the industry.
"He's very much someone who gives back and helps other people up to his level as opposed to pulling up the ladder behind him," Emigh said.
Sellers' first commercial game was the award-winning Meridian 59, the first 3D MMO, released in 1996. He was also the lead designer on The Sims 2, Ultima Online, Holiday Village, Blastron and Realm of the Mad God.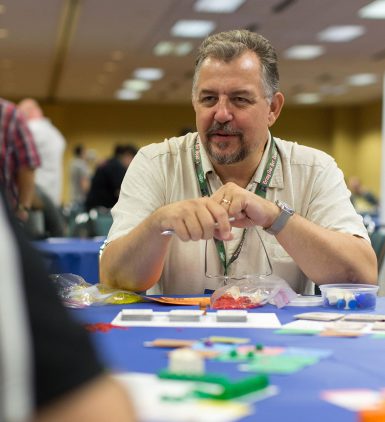 In addition to his work in games, Sellers conducted and published research on artificial intelligence and taught classes in AI for games through Uppsala University in Sweden. His AI research, partly funded by the United States Defense Advanced Research Projects Agency, focused on social artificial intelligence, creating agents that behave plausibly in social situations.
Sellers had a major impact on the next generation of game designers, his colleagues agreed.
"He was a really smart thinker about systems as it applies to games and all kinds of other unexpected places," Emigh said.
Rather than sending flowers, cards or personal emails to the Sellers, if readers have photos or stories to contribute, please only send them to mikesellersmemorial@gmail.com, an email account organized by the family.