75 years of HSJI create lifelong friendships, mentorships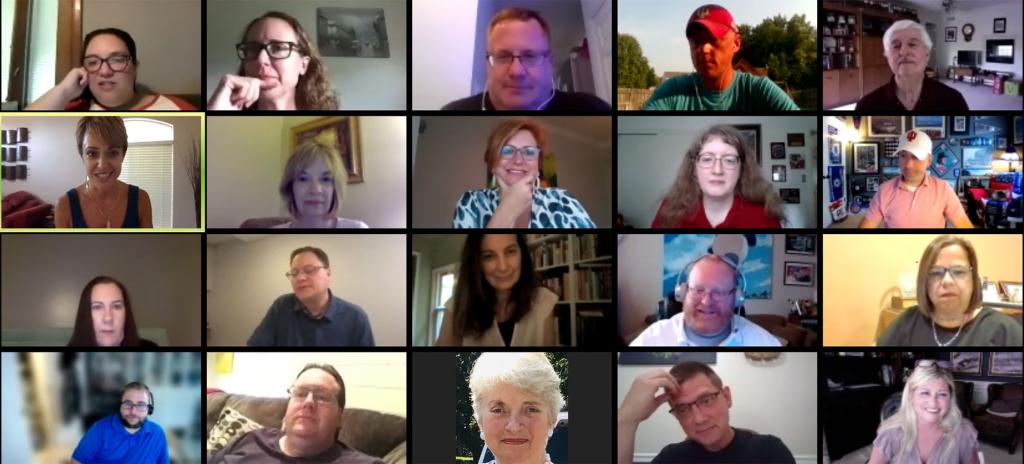 Norma Thiele logged onto a Wednesday night Zoom call with the help of her niece to look at history.
Thiele, who just celebrated her 91st birthday, is one of many who drew lifelong connections from The Media School's High School Journalism Institute. She worked at the institute in the 1950s, and she saw fellow former staffers who were involved with HSJI in the decades since at a virtual reunion Wednesday night, hosted in the middle of the 75th HSJI.
About 30 attendees gathered to reminisce about their time as students, counselors and staff and to reflect on how HSJI altered their lives. Attendees included former HSJI director Jack Dvorak, current HSJI director Teresa White, HSJI administrative services coordinator Linda Johnson and dozens of their students and peers.
"Linda and Jack were my adopted parents whether they wanted to be or not, and they got me through so much," Ryan Gunterman, who started working for HSJI in 2001, said. "That's how much HSJI meant to me, meeting the people who mean the most to me in my life."
Gunterman now leads the Indiana High School Press Association and has worked with student media throughout his life.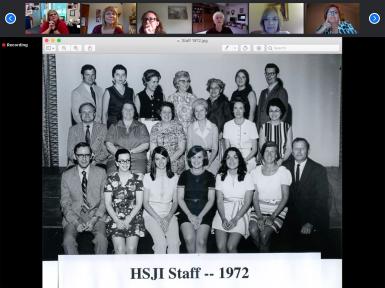 "It is a guarantee I would not be here without HSJI — without Linda, without Jack, there is no me," Gunterman said. "All the things I've been able to do with my life and in my career, it all started with HSJI."
A common thread in the lives of Wednesday's attendees — whether or not they went on to work in the journalism industry professionally, to teach and advise or to choose a new field entirely — was their passion for student media.
"This is the effect of HSJI in our lives," Jim Lang, who attended HSJI as a student in the '80s and began working at the institute in 1990, said. "I'm seeing former students, I'm seeing friends I went to college with, I'm seeing people who hired me, I'm seeing people that I worked with, people I knew at HSJI as a student, I'm seeing people who were mentors. Little did I know back then that I would never really leave."
HSJI was formative in so many ways, from the ability to tell stories to the opportunity to build unending friendships, Julie Elston, who attended HSJI as a high school student and began working there in 1983, said. The 75 years of this program have had significant effects, she said.
"I have never laughed so much in such a short amount of time frame in my entire life," J.R. Ramsey, who started working at HSJI in 1998, said. "It was such a beautiful mix of passion and humor and professionalism that I haven't been able to replicate in other facets of my life."