5 games survive virtual Shark Tank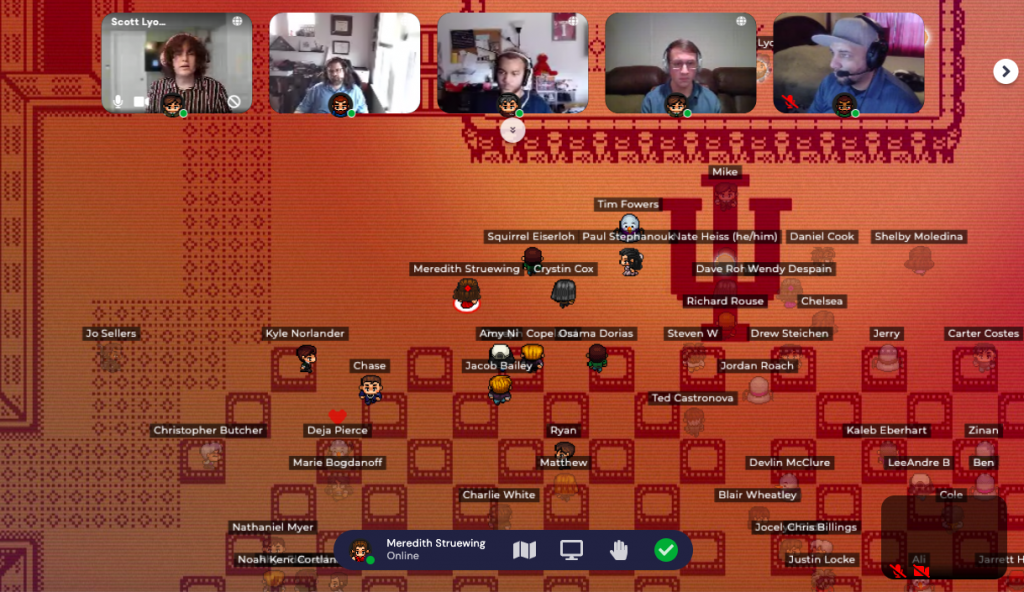 One by one, teams of game design students made their way up to the stage to present their pitches at the sixth annual Shark Tank, The Media School's game design pitch competition.
The stage was virtual. The students and panelists appeared in the form of animated avatars. Presentations broadcast through webcams and computer screens.
Friday's event was starkly different from last year's in-person, live broadcasted competition, but the goal was the same: Pitch your team's prototype game design to a panel of industry experts and try to be one of five teams chosen to have your game continue into the development stage.
After their presentations, panelists asked specific questions about each team's game: "At what point of your game do you see the meaningful decisions coming in from the players?" "How are you keeping players' interests in mind?" "What are the game's puzzle mechanics?" "What are your No. 1 selling points when pitching this game?"
After the answers came advice from the panelists, which included tutorializing the games, adding additional rooms to the design, giving a player more tools to make more decisions with, creating different abilities for parts of the game, rearranging levels and adding devices to help keep track of a player's progress.
Then, panelists filled out forms and discussed the results in their Special Room designed for deep deliberations.
The five games that will move forward into development are: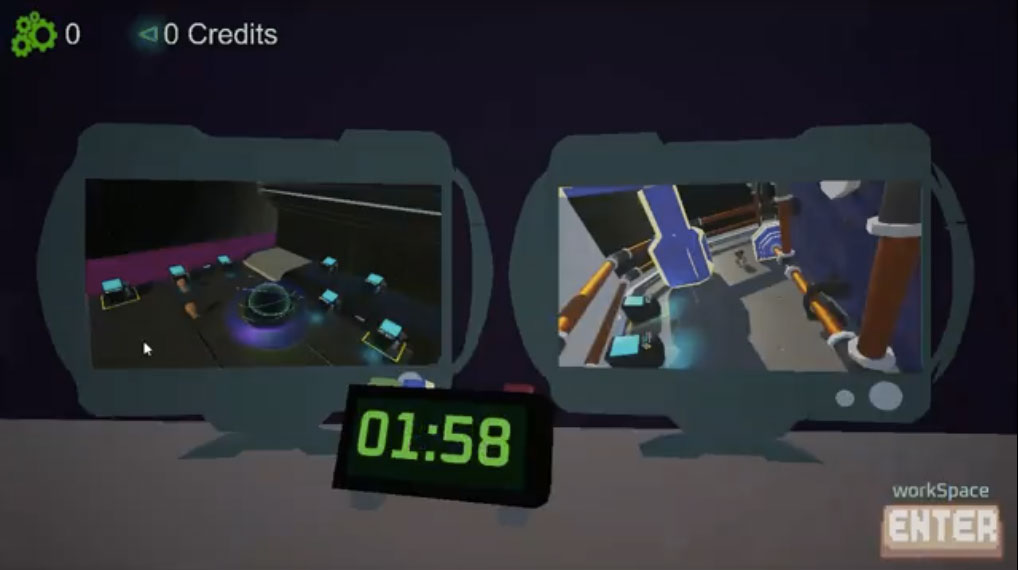 Breach of Space
In this management simulation game, players obtain resources to fix problems and maintain their new home. Players complete mini games where they must manage their station and oversee their crew. To progress, the player must select a robot and move it to one of the jobs or problems populating the area.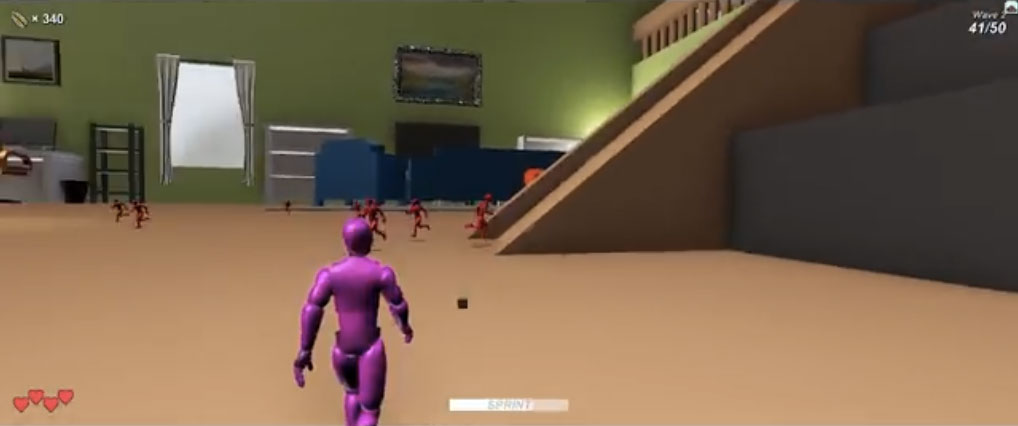 Hamsters Blitz
As a member of a team of hamsters, hop in and out of your hamster ball in a trade-off of mobility versus fire power as you race around a giant house, defending your cookie jar against endless waves of rats invading on all fronts.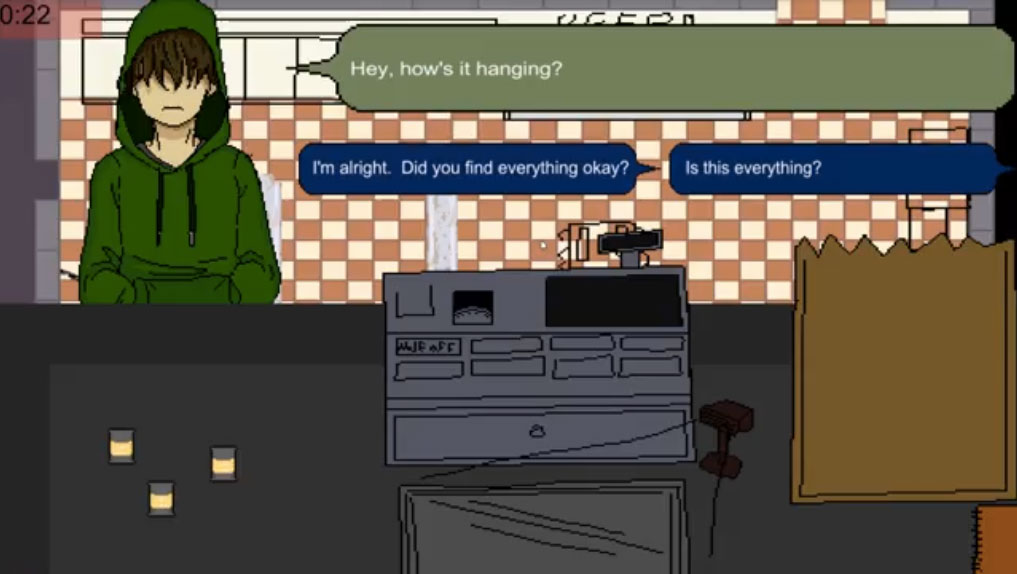 Midnight Customers
In this narrative horror game, you work the graveyard shift as a gas station attendant at an isolated gas station. Throughout the night, you must reference the employee handbook to complete various tasks and check out the unsettling and unusual customers who make an appearance. Just make sure to manage your stress and sanity while referencing the employee handbook, as your managers may send an undercover inspector to ensure you're giving the correct responses to customers and completing the tasks properly.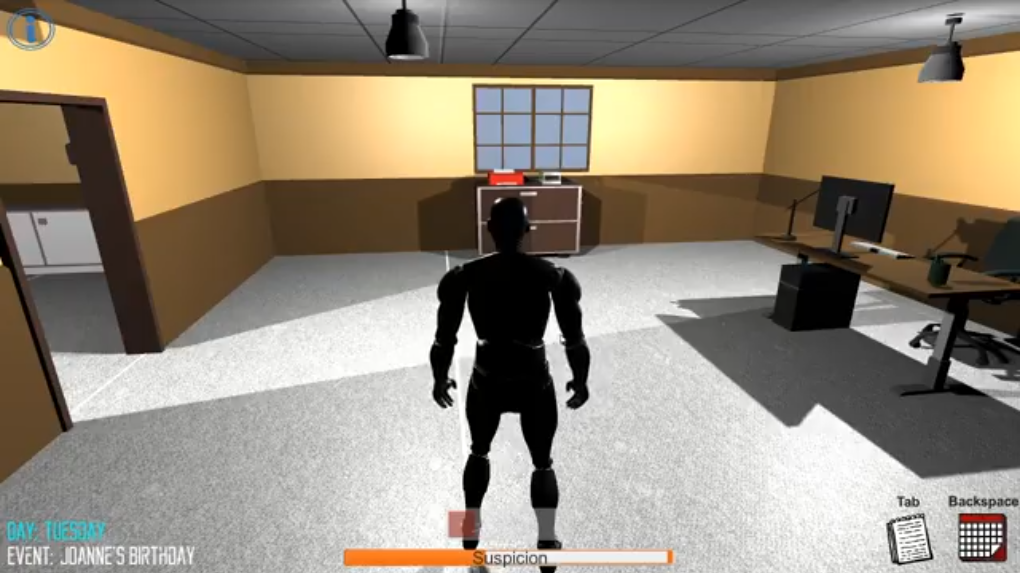 Office Hijinx
In this stealth sandbox game, players must spy on and infiltrate a rival company while acting as an intern with the goal of causing as much chaos and confusion as possible. Using objects found in the office environment, players need to damage office supplies, cause chaos and avoid detection while completing their tasks to decrease their co-workers' suspicions. In addition, players must help delay the product launch for the rival company.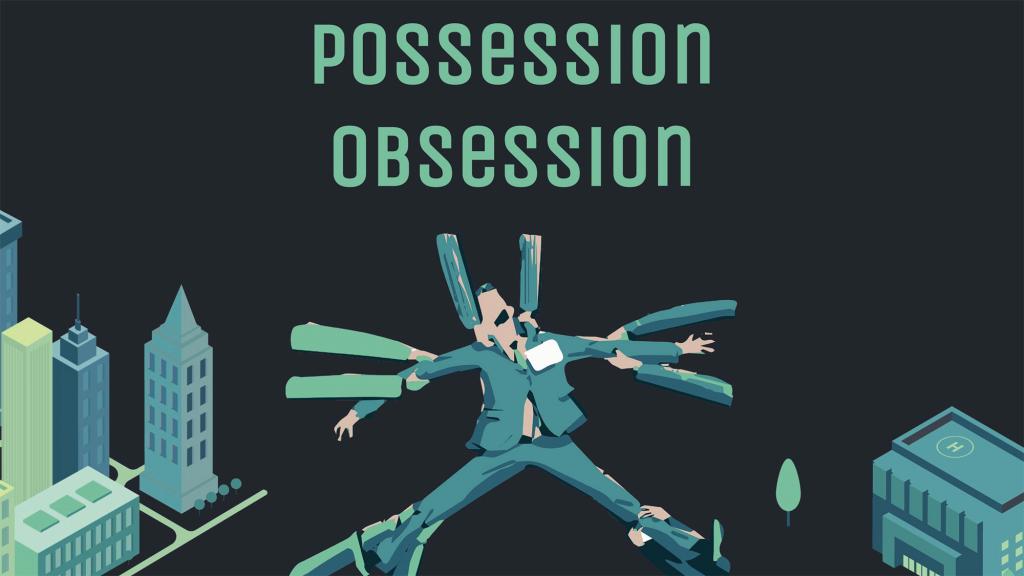 Possession Obsession
Possession Obsession shows that even in death, the work is never over. You and three other recently deceased spirits are assigned to assist in the satanic rituals on Earth. But due to Satan's dwindling offers, you're only afforded one host body alternate. By possessing the host, you can progress your ritual and play as a spirit to impede the progress of other players, all in the hopes of being the first to complete a ritual and avoiding punishment back in hell.
The class started with 10 pitches at the beginning of the semester, and two were canceled halfway through. The game designers from the teams that did not make it through Shark Tank will be reassigned to remaining teams. Professor of practice Mike Sellers, director of the game design program, said it's possible some of the remaining games won't make it to completion.
Next semester, the surviving games will go into Workshop 1.
"They'll have a milestone early on (about four weeks in) where they'll have to demonstrate that they can resolve one of the major issues each still has," Sellers said. "They'll nail down their gameplay next semester, continue developing the game over the summer and into the fall, and should be ready to release their games mid-spring semester 2022."
The online format allowed for more professionals than usual to serve as sharks. Panelists included:
Daniel Cook, chief creative officer at Spry Fox
Crystin Cox, director of live operations at Microsoft's Xbox Game Studios Publishing
Wendy Despain, director of production at ArenaNet
Osama Dorias, lead game designer at WB Games Montreal
Squirrel Eiserloh, game designer and professor at Southern Methodist University Guildhall
Nathan Fouts, owner of Mommy's Best Games
Tim Fowers, owner of Fowers Games
Nathan Heiss, creative director at PopCap Games
Chelsea Howe, product director at Owlchemy Labs
Shelby Moledina, co-founder, COO and game director at Double Loop Games
Dave Rohrl, founder of Mobile Game Doctor
Richard Rouse III, owner of Paranoid Productions
Adam Saltsman, founder of Finji Games
Paul Stephanouk, senior director, game design craft, at King Stockholm