5 alumni honored with Distinguished Alumni Awards
The Media School's Alumni Association is honoring five fellow alumni who have excelled in fields including journalism and television as recipients of its 2021 Distinguished Alumni Awards.
The school will celebrate their contributions to the news and media industries at a celebration Oct. 22 in Franklin Hall.
The recipients are:
Monroe Anderson, BA'71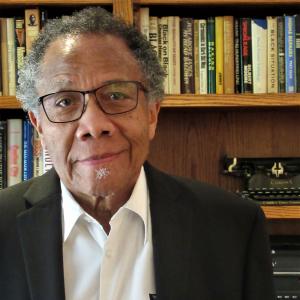 Anderson was a journalist for some of America's best-known media corporations including Dow Jones, Johnson Publishing Company, the Tribune Company, Post-Newsweek and Viacom, and he later served as press secretary for the mayor of Chicago. He taught feature writing at Columbia College Chicago and was director of station services and community affairs at WBBM-TV. He was host and executive producer of the public affairs television show "Common Ground," at WBBM-TV for eight years.
Stephanie L Becker, BA'82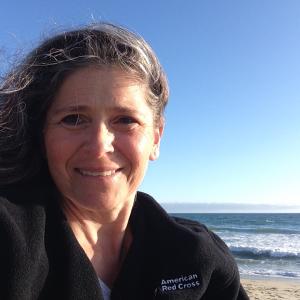 Becker is a field producer in CNN's Los Angeles bureau covering breaking news, investigative pieces, politics and features for broadcast and online. She's produced hundreds of stories for her day job, as well as co-writing the original "eBay for Dummies," writing opinion pieces for the Los Angeles Daily News and writing a column on dating after divorce for women.com. Becker has been a member of several award-winning teams, including part of the NBC "Today Show" team that was awarded four Daytime Emmys.
Dee J. (Michaelis) Hall, BA'82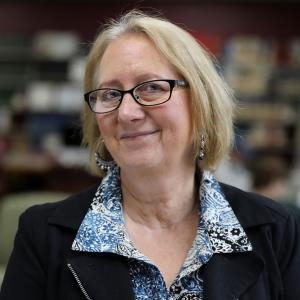 Hall has been an award-winning investigative reporter for 38 years — eight at The Arizona Republic, 24 at the Wisconsin State Journal and six at the nonprofit, nonpartisan and independent investigative Wisconsin Center for Investigative Journalism. She is co-founder of the center and managing editor of its news outlet, Wisconsin Watch, with offices at the University of Wisconsin-Madison School of Journalism and Mass Communication. She is a lecturer at the journalism school, teaching investigative reporting, intermediate reporting, in-depth reporting and creative nonfiction. 
Monte Hayes, BA'66

Hayes served as an Associated Press foreign correspondent and chief of bureau for Peru and Ecuador. During his more-than-30-year career, he came to be on a first-name basis with half a dozen Ecuadorian presidents and had such access to Peru's controversial authoritarian leader Alberto Fujimori that he scored multiple scoops against competitors. He received recognition for his achievements from the people he reported on as well as from his AP colleagues. He also won the coveted Associated Press Managing Editors Association's "Top Reportorial Performance" award in 1997 for the Lima bureau's coverage of the dramatic rescue of 70 high-profile hostages held by pro-Cuban guerrillas for four months.
Stephen G. Lucas, BA'80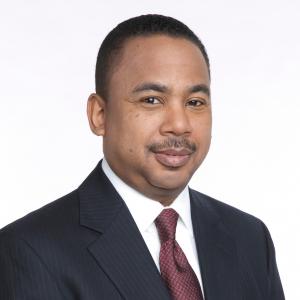 Lucas is an Emmy award-winning director who retired after nearly 40 years of working in the television news industry. Most recently, he directed "NBC Nightly News" with Lester Holt, a position he held for five years. During his time at NBC, Lucas also directed other network shows, including the "Today Show," "Today with Kathie Lee and Hoda," "Dateline" and various specials. Lucas also had a cameo directing appearance in the movie "Get Him to the Greek!" He has been nominated for 15 Emmys for directing coverage during major national news stories, including the Boston Marathon bombing, the Fukushima disaster in Japan, the funeral of Ted Kennedy and the Las Vegas massacre.