4 games move forward in the annual Game Design Shark Tank pitch competition
Four teams survived the annual Game Design Shark Tank event held at the end of the fall semester. At this event, student teams pitch their video game ideas, which they worked on all semester, to industry professionals.
The teams pitched their game ideas to Brian Bucklew of Freehold Games, Ian Sundstom of Harringbone Games, and Nathan Fouts of Mommy's Best Games. These industry professionals critiqued the game pitches, asking questions and offering suggestions for improvements.
There were six games presented.
The industry professionals and faculty chose four of the six game ideas presented at the event to move forward:
Rockin' Racket: Tunes from the Trash Pit
Avenging Beatrice Shrimperton
Conquering Ciros
Go! Save the Queen!
This semester, the student teams will begin production on these four games. Next fall, they will be joined by informatics students to finish the games, and in spring 2024, they will launch their games.
The teams were each made up of between two and four students. Students whose games were not chosen to move forward into development were reassigned to the remaining teams.
Watch the video of the pitches
Dr. Stache
In this '60s cartoon-style game, a goofy scientist tries to take back his lab while facing obstacles like sprinklers, ceiling fans, and three different robots.
This 2-D platformer game is divided into four episodes with different themes, and each episode has three scenes, which are essentially different levels.

Rockin' Racket: Tunes from the Trash Pit
In this pop punk-themed game, a teenage racoon joins a family band. The player manages the teen band and acts as a roadie. The goals of this game are to gain fan praise and get paid.
The music is a key piece of this game, and the student team said they want to work with students from the Jacobs School of Music to record music and provide mixing for the game.

Avenging Beatrice Shrimperton
This horror-themed game features the ghost of Beatrice Shrimperton, who died choking on a piece of shrimp. However, her grandson convinces her she was murdered, so she is now hunting for the people responsible for her death.
The goals of this game are to create chaos as a ghost by scaring people and increasing the fear meter. Victims in the game include tourists, locals, police, ghost hunters, and priests, with varying levels of difficulty to scare each category of victim.

Conquering Ciros
This game takes place in a high fantasy world where the player is the rightful heir to the kingdom. However, no one remembers this because the player is reborn as a witch who must reclaim his kingdom.
Using different types of runes, the player slays whatever obstacles get in his way. Killing enemies earns runes, and combining runes creates different synergies.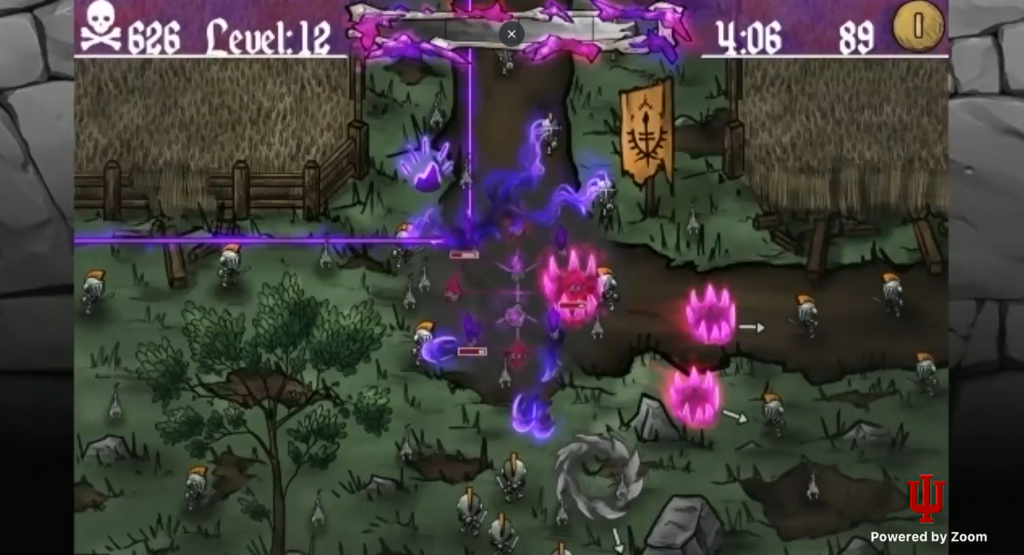 Go! Save the Queen!
In this real-time strategy game, there is an army of ants in search of a new queen. The ants try to protect the queen and expand their colony to get extra bonuses.
The game features different types of ants with various abilities as well as different types of queens.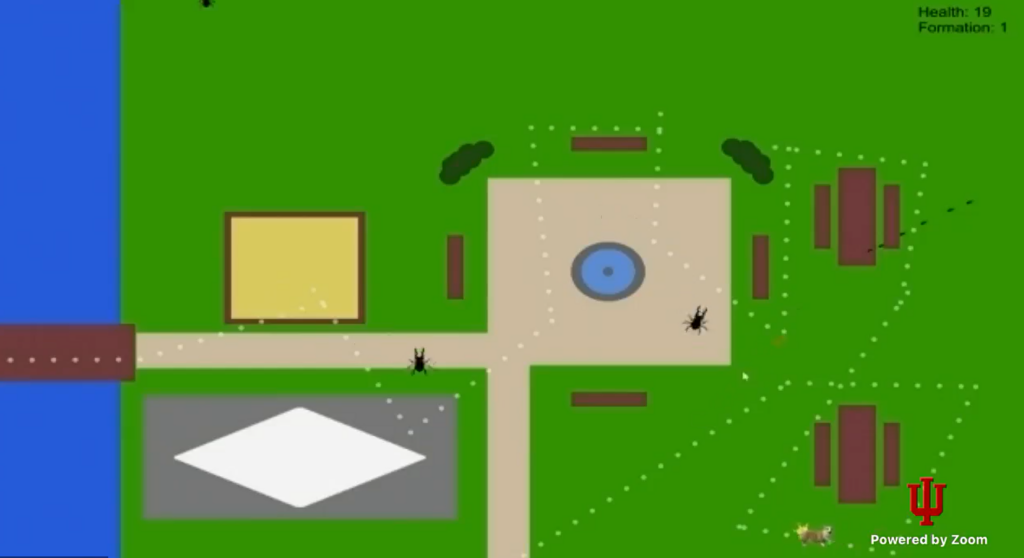 Project Xora
In this sci-fi game, the player is a teen boy trying to find a cure for a plague that has taken over the world and infected him.
This game, which uses a mix of 2-D and 3-D art, allows the player to grow gardens in space. The player can use a mixture of plant types to fight fungi and gather resources to build a cure for the plague.