James Naremore Lecture: Jennifer Fay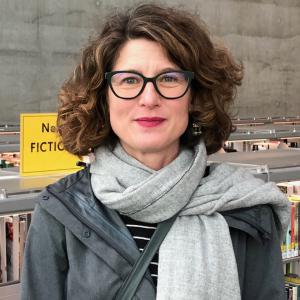 Jennifer M. Fay, associate professor of film at Vanderbilt University, will give this year's James Naremore Lecture.
Her talk, "What Cinema Calls Thinking: Arendt and Cavell on Trials," will discuss what thinking is and how it is connected to film. The discussion will highlight theories from Hannah Arendt and the philosophy of Stanley Cavell.
Following the lecture, there will be a reception in the Wells Library, Room 174E.
The Media School sponsors the Naremore Lecture series in honor of James Naremore, chancellor's professor emeritus in communication and culture, English and comparative literature.