Hamilton Lecture: Amy Walter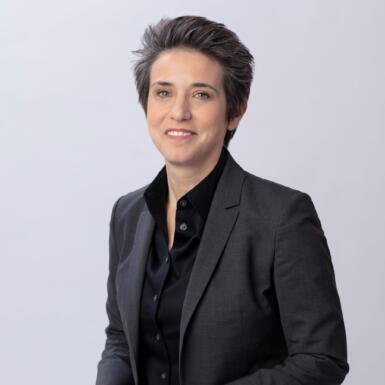 Publisher and Editor-in-Chief of the Cook Political Report Amy Walter will present a public lecture. The event is free and open to the public.
For more than 25 years, Walter has served as an American political analyst. A contributor to the PBS NewsHour since 2015, she provides weekly political analysis for the "Politics Monday" segment and is a featured contributor for their Election and Convention special coverage events. She is also a regular Sunday panelist on NBC's Meet the Press and CNN's Inside Politics and appears frequently on Special Report with Bret Baier on Fox News Channel.
From 2017 until early 2021, Walter was the host of the weekly nationally syndicated program Politics with Amy Walter on The Takeaway from WNYC and PRX. She was also the former political director of ABC News.
Former U.S. Rep. Lee Hamilton, a distinguished scholar in IU's Hamilton Lugar School of Global and International Studies, will present Walter with the Lee H. Hamilton Public Service Fellowship. The talk is co-sponsored by The Media School and the Indiana Center on Representative Government.