Media Law and Policy in the Digital Age: Global Challenges and Opportunities
Rapid changes in communication technology and interaction have challenged regulators and courts bound by rules and precedents from a vanishing era. However, the changes also offer opportunities to rethink and reshape the media regulatory framework in a more logical, holistic manner.
To examine these issues, The Media School at Indiana University will host a symposium called, "Media Law and Policy in the Digital Age: Global Challenges and Opportunities." The one-day event will feature presentations of research by IU graduate and undergraduate students from various fields. Papers will be blind-reviewed, and there will be awards for the top three papers in each of two categories: undergraduate student and graduate student.
There is no registration fee for the symposium.
The symposium is sponsored by the Center for International Media Law and Policy Studies and the Barbara Restle Press Law Project.
For information, contact symposium organizer Anthony Fargo.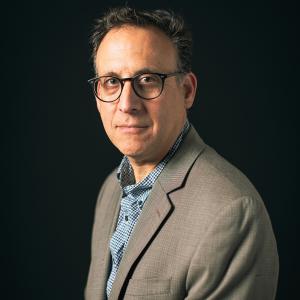 Keynote speaker: David Greene
Luncheon will be served, and David Greene, senior staff attorney and civil liberties director of the Electronic Frontier Foundation, will be the luncheon speaker.
Greene has extensive experience litigating First Amendment cases in both state and federal courts.
He is also an adjunct professor who teaches First Amendment and media law at the University of San Francisco School of Law and a journalism instructor at San Francisco State University.
Before the Electronic Frontier Foundation, Greene spent 12 years at the First Amendment Project as an executive director and lead staff counsel.
He graduated from Duke University School of Law in 1991.
CIMLAPS invites submission of original research papers consistent with the symposium theme from IUB undergraduate and graduate students in any discipline. Papers may focus on any topic related to current media law and policy issues. Authors may take any theoretical approach that is appropriate to their topics and to the symposium theme.
A panel of judges will blind-referee all papers. The top three papers in two categories, graduate and undergraduate, will receive awards of $500, $300 and $200 per paper. Winning authors must attend the symposium to receive the award. The awards are per paper, not per author.
Requirements
The paper must not have been presented at another conference or published to be eligible for awards.
Papers with a faculty co-author are ineligible for the competition in either category.
Undergraduate papers should be no more than 25 double-spaced pages, with 12-point font and one-inch margins, including a cover page, references, and appendices and graphics, if any. Graduate papers should be no more than 35 double-spaced pages. Footnotes, endnotes or reference lists may be single-spaced. Authors may use any citation style with which they are comfortable, such as APA, Chicago or Bluebook. Authors should also submit an abstract to the registration page of not more than 100 words.
All identifying information about the author must be removed, including metadata. The author is responsible for making sure that no identifying information is contained in the paper. Papers that exceed the page limit or that contain identifying information about the author will be rejected.
Submission
Papers should be uploaded as Word or PDF documents using the form below. The deadline to submit a paper is 11:59 p.m. EDT Jan. 17. You will be notified about whether your paper was accepted by Feb. 29. Late papers will not be accepted.
Authors of papers accepted but not among the top three may also be invited to attend and present their papers.
Please register by submitting the form below. There is no registration fee.
If you are a graduate student (including law school) or faculty member and interested in reviewing papers between Jan 1. and Feb. 15, please contact symposium organizer Anthony Fargo.