A Conversation with Jonathan Banks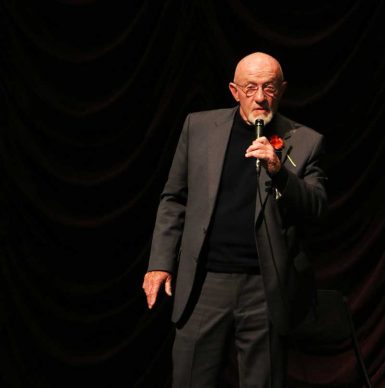 Emmy-nominated Jonathan Banks, DHL'16, is the embodiment of the hard-working career actor. Over the past 40 years, he's taken on hundreds of TV and film roles and earned numerous awards and nominations in the process. Banks has recently risen to prominence for his work as Mike Ehrmantraut in "Breaking Bad" and "Better Call Saul."
In addition to his continued TV and film work, Banks routinely makes public appearances. His interviews and speeches often focus on the values of hard work, kindness and respect within and outside of the artistic community.
The event is sponsored by the IU Bicentennial, the Department of Theatre & Dance, the IU Cinema and The Media School.
Banks will also give an expert workshop at 1:30 p.m. Sept. 27 in Franklin Hall's Beckley Studio.