Master class with Graham Ehlers Sheldon
Learn how to approach any project with any lighting kit and how the business of making art is just as important as the content in this four-hour lighting, optics, filtration and producing master class with SIGMA cinema pro Graham Ehlers Sheldon, BA'09.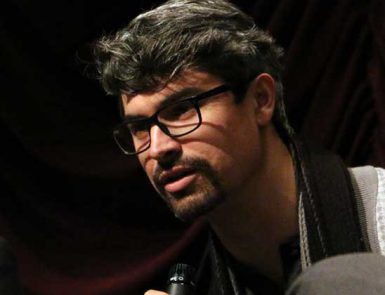 Sheldon, an Emmy-winning producer and director of photography, will focus on the critical building blocks of interior cinematic lighting for the camera. He will also share what he's learned from a decade in the business, both as a producer of narrative scripts ("The Good Catholic," "Dry Blood") and as a DP working on projects for Warner Brothers, NBC, VICE, TLC, iTV, Disney, HGTV, Discovery, Legendary Entertainment, Dell, Ubisoft and Electronic Arts.
RSVP to senior lecturer Jim Krause by noon Sept. 4.
Schedule
Lens workshop. Topics include:
introduction to cinema prime lenses
how filtration can change an image
introduction to cinematic lighting (style, mood, contrast and a few key tricks to get the shot)
Learn how to take a project from development to production and everything in between from the perspective of the digital, TV and film producer. We will also discuss the role of the producer and how can they better empower the process of filmmaking while learning real world best practices.