Science Fest
Carve a virtual jack-o-lantern, star in a haunted podcast and interact with ghosts and goblins using the latest in audio and video game development software, and then measure your psychophysiological response.
Visit IU Science Fest's website for a full list of sites and activities.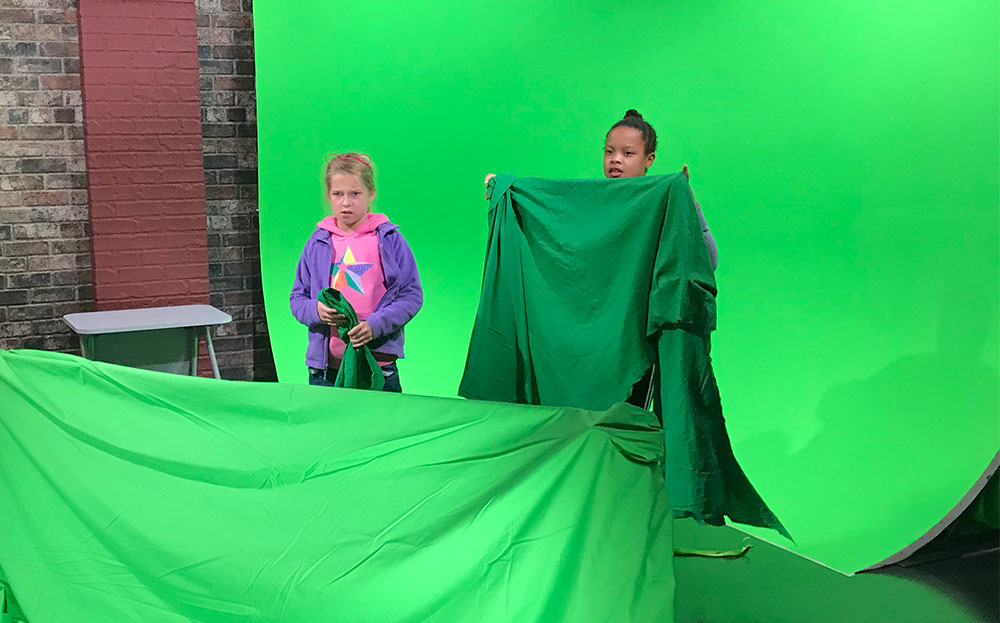 Virtual reality technology
Use virtual reality technology to carve a virtual pumpkin and make a scary jack-o-lantern to project onto the big screen.
Audio production studio
Star in a haunted house podcast. Act out scenes from our haunted script with your friends using recording equipment and audio effects software. Will you be a hero or villain? It's up to you.
Green screen
Interact with Halloween visitors on the green screen. We'll have ghosts, goblins and ghouls (plus a few surprises) to interact with on video using green screen technology.
Social science experiments
Is your heart beating faster? Palms sweating? Use technology to scientifically measure your heart rate and skin conductance as you watch this Halloween fun on the big screen in the Franklin Hall commons. Discuss your findings with scientists from the Media School's Institute for Communication Research.