Lincoln Boyhood National Memorial campaign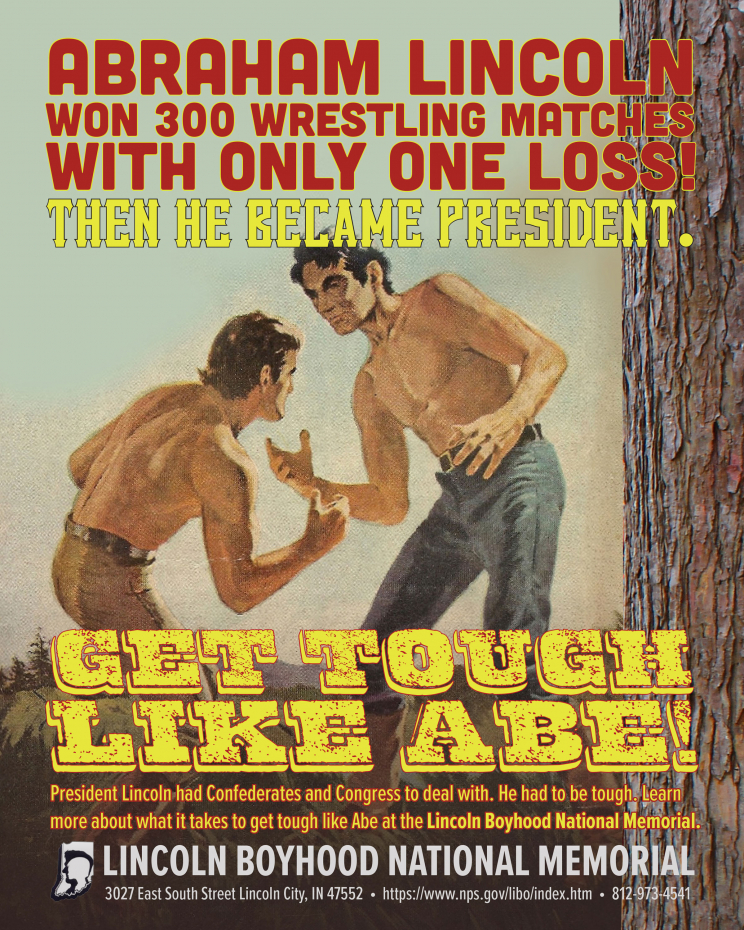 Eric Wright, McCall Donaghue, Raelyn Watts, Roberto Bejarano, Hannah Ledesma and Sze Lok Wong created this advertising campaign for the Lincoln Boyhood National Memorial in Lincoln City, Indiana, in the Advertising Portfolio Workshop class.
The campaign told the story of President Abraham Lincoln's humble Hoosier beginnings. The advertisements ran in the summer/fall 2019 issue of 812: The Magazine, which was produced by the class Creating an Indiana Magazine. The issue also featured a story about the memorial site.