Saint York
Students in MSCH-P432 TV series were assigned to write an overview of an original hour-long streaming series. The overview was required to give an overall sense of the series so that a reader immediately sees the world, feels the tone and has a sense of the characters and their story arcs over the course of the season.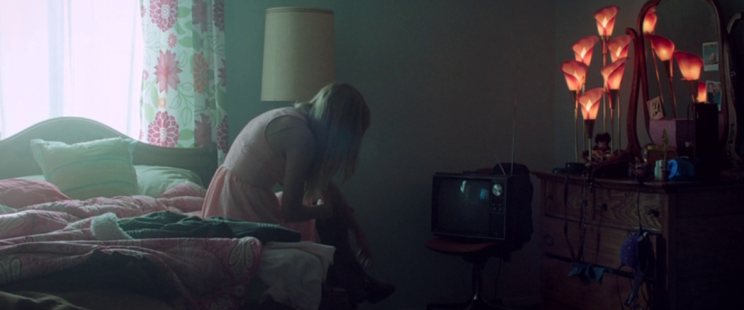 Introduction
Saint York is an eight-episode dissent into the dark bowels of humanity.
At first glance, the story is about the hunt for a killer. The core of the series, however, is a portrait of guilt and the loss of innocence. It is about life-altering mistakes and young people forced to grow up too fast. Mature and sophisticated, it is an examination of how good people act in bad situations and the psychological bruises left in the wake of death.
Saint York follows three siblings dealing with the aftermath of their father's death. They cope with their grief in conflicting ways: Niko avoids it, Nadine turns to violence, and Novak shuts out the world.
Ten months after the sudden tragedy, Niko discovers the dead body of one of his classmates. Suicide, the authorities say. But when Niko is tasked with reporting on the story for his journalism club, he begins to doubt the cause of death. Launched into an unofficial investigation, he discovers a nest of conspiracies and lies, a rabbit hole of darkness.
Meanwhile, Nadine finds bruises on Novak's neck. She learns that he is being ruthlessly bullied at school, though he refuses to name his abuser. Fueled by an ugly, primitive anger, Nadine will stop at nothing to find out who has been hurting her little brother.
As Niko and Nadine embark on their separate journeys for the truth, their investigations begin to braid together, overlapping in a web of long-buried secrets. Isolated in the wealthy town of Saint York, Washington, the wide cast of characters must balance the shock of violence with academics, relationships, and the newness of adulthood.
Think of the addictive but terrifying unease of Mindhunter. The haunted statement on womanhood and mothers in Sharp Objects. The dissection of flawed, conflicted characters joining forces in True Detective. The layered, interconnected lives of wealthy families in Big Little Lies.
With special attention to the style and aesthetics, Saint York is an eight-hour literary movie. It blends the raw, textured realism of Jean-Marc Vallée with the stylized darkness of David Fincher, the unflinching thrills of Denis Villeneuve with the emotional alienation of Lynne Ramsay.
Character-focused and cinematic, Saint York is an epic marriage of murder and youth — a stylized, visual concoction of what it means to be human in a world of division, violence, and hate.

The story
February. Ten months after the sudden death of Olympic-bound boxer, Salvador Bonavich. The story headlined national news: the beloved family-man who crashed his car into a tree after drinking himself sick with whiskey.

Nadine Bonavich will never forgive her father for dying. As the only daughter in her family, she is not allowed to attend the coveted Sartori Academy for Boys. Her brothers are Ivy League- bound and the center of popularity, but she has to play catch up at Saint York High. Since her father's death, she's turned angry, volatile, and violent. Suspended after a nasty altercation with her teacher, Nadine discovers that Novak, the youngest Bonavich, is being ruthlessly bullied at school. Nothing will stop her from finding the culprit and destroying him.
Concurrently, Niko finds his classmate dead, covered in blood. Suicide, apparently. When he's assigned the story for his journalism club, Niko slowly peels back the layers of his classmate's demise. The deeper he travels into the lives of Saint York's elite, the darker it gets. Something sinister lies beneath the island vacations and caviar dinners, a cobweb waiting to be unraveled.
As the story progresses, Niko's investigation begins to weave into Nadine's hunt for Novak's bully. The two Bonaviches must balance, academia, relationships, and social conflicts on top of the widening wormhole of mystery that is sucking Saint York into an irredeemable underworld.

The setting
Saint York is the type of town where time doesn't exist. Cold, isolated, and gray, it is nestled in the corner of Washington, where dense forests meet the ruthless ocean.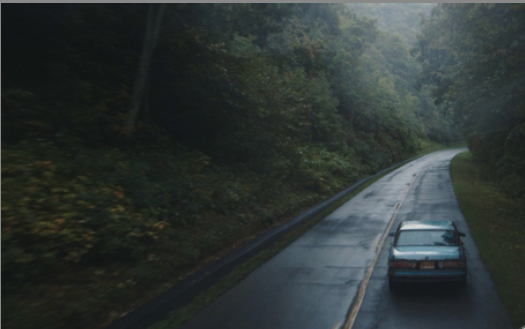 Teenagers drive Cadillacs and BMWs, wear Saint Laurent and Gucci, spend spring breaks in Ibiza and summers in Dubai. Their parents are surgeons and nuclear engineers, stockbrokers and business tycoons.
Viewers will feel the winter cold. The bitter ocean wind, the dry knuckles cracked from icy air. They will taste the hot coffee, smell the exhaust from expensive cars, hear the creaking floors, the espresso machines, the boots crunching ice. Saint York is the harsh, desolate breeding ground for wealth, but there is a beauty to the loneliness: black sand beaches and forests overflowing with moss, distant mountains and quiet snow.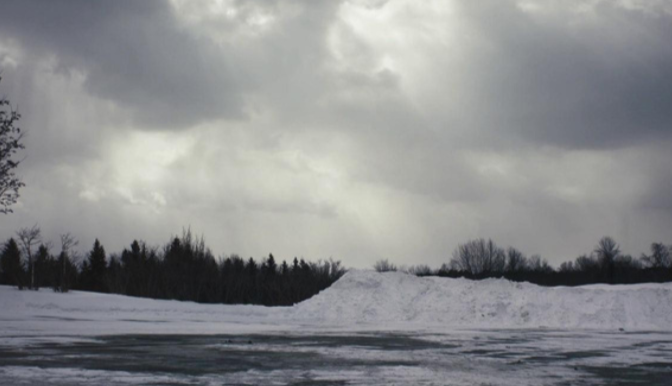 Sartori Academy for Boys, est. 1942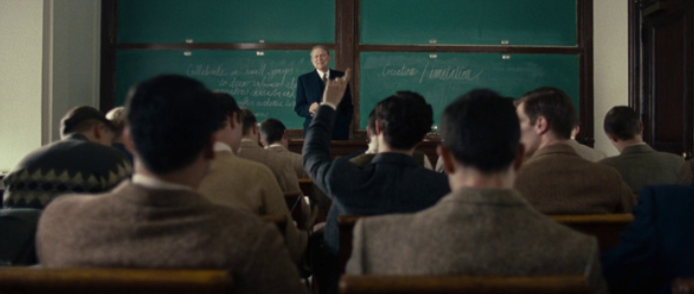 Home of the stallions, Sartori Academy is the elite boarding school where boys become men. Tuition is steep, enrollment is competitive, and success is inevitable. Graduates from Sartori have gone on to win the National Medal of Science, to compete with world-renowned rowing teams, to win Pulitzers in journalism. Sartori births scientists and surgeons, politicians and engineers.
But behind closed doors, Sartori is a place where boys experiment. Drugs, alcohol, sex, violence. Secret parties in the gymnasium's basement. Hookups in the photography darkroom. Xanax between classes, condom wrappers as bookmarks, whiskey in travel mugs. Separated from civilization, boys are desperate for entertainment. As long as they can show up to class with their uniforms ironed and their homework finished, what does it matter?

Saint York High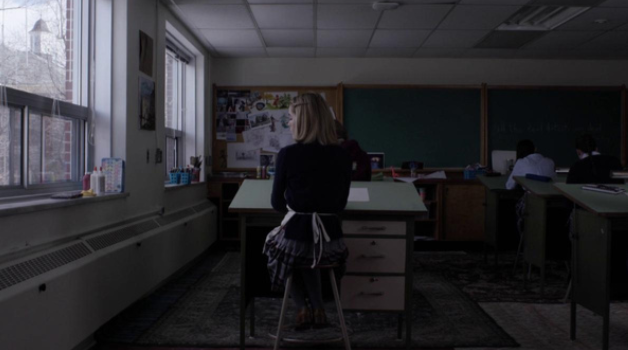 No one moves to Saint York who can't afford it. However, students of Saint York High are the closest to normal you can get. Their parents are professors and writers, interior designers and carpenters. The girls who attend are at constant war with Sartori boys — the fancy cars and trust funds are sickening. The boarding school is for privileged, sexist pigs.
And yet, they can't stop hanging out with them. Maybe it's the free tickets to horse races. Maybe it's the recommendation letters to Harvard. Or maybe it's the mystery surrounding Sartori's recent trend of deaths.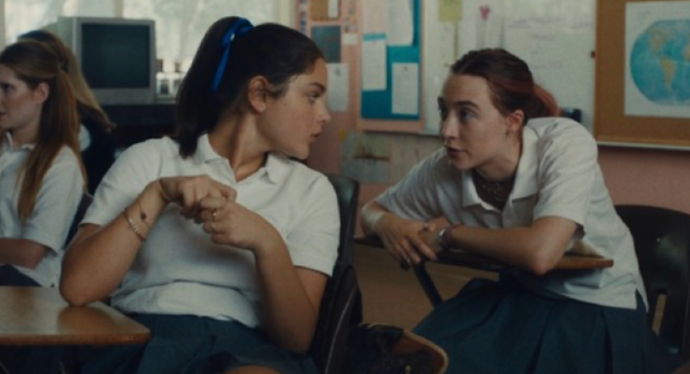 The town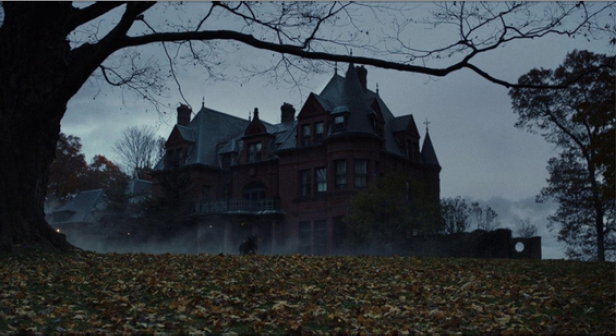 The boys who reside in Saint York year-round live in houses with mahogany imported from the Amazon rainforest and furniture stuffed with duck feathers. Their homes range from modern and minimalist to Victorian and extravagant.
Beneath the mansions and convertibles, something is very wrong in Saint York. The town is scarred, haunted by tragedy and has an inability to face its own corruption.
Tone and style
An old window wet with rain. Coffee-stained textbooks. Empty roads surrounded by dense, dark pine forests. Mist spraying up from the ocean shore, driftwood sickly pale. Fog settling above dead grass.
The show's color scheme will be cold and unsettling. The sets will be specific and academic, the costumes a mixture of modern-day street style and aristocratic. Rowing, horse races, badminton, croquet, chess. Mushrooms, crab meat, mint juleps, aged tequila. Cigarettes, sleeping pills, cocaine.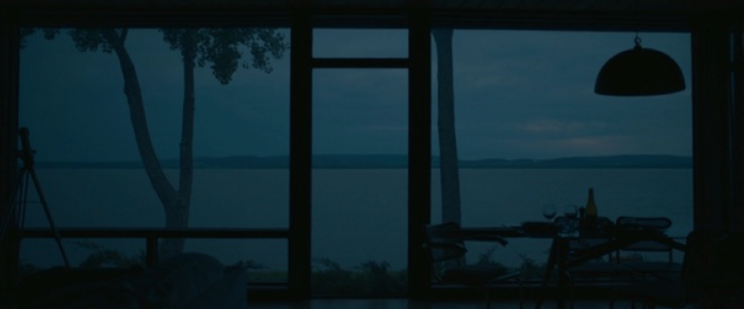 Theme
Saint York will not be a typical murder mystery. Diving deeper than the average crime show, it will push the boundaries of loyalty, explore the side effects of guilt, and investigate the range of reactions to tragedy. Friendship, family, and anger will be major subjects. On a larger scale, Saint York is an inventive examination of the relationship between humans and death — our constant fear, the only thing we cannot avoid or stall.
Structure
The show will be divided into two main plots, both of equal importance: Nadine's hunt for her brother's bully and Niko's journalism project on his dead classmate. As the series progresses, their stories will begin to weave together, revealing disturbing truths about the town of Saint York.
Other characters will also have major roles and spotlights. Niko and Nadine's classmates, teachers at Sartori, and many more will get involved in the show's conflict.
Though complex, these storylines will be easy to follow onscreen. Viewers will be surprised by how easily they keep up with subplots and clues. No two characters will overlap; each will have defining characteristics that make them memorable, sympathetic, and questionable.
No one is safe from suspicion. In Saint York, everyone has a secret to hide and a motive for murder.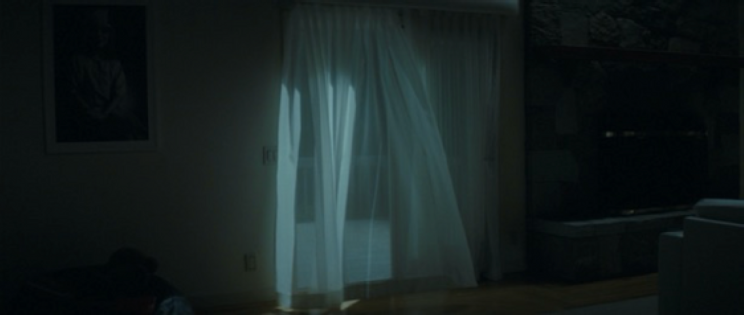 The girls
NADINE BONAVICH (16): Nadine is a problem child. Even before her dad died, that was what the teachers would say. Your daughter is a problem. She's a problem child. She has many problems that need worked out. And now, Nadine is sixteen and angry. She harbors a deep resentment for her father, the person she used to love more than anything. Fierce, protective, loud, and predatory, she is like a lion on the constant hunt for prey. She believes the world exists in black and white. She can't be angry at her father and still love him. She can't be sensitive and still be respected as a girl. She can't fall in love and still be successful. When she finds out that her younger brother is being bullied, she embarks on a desperate journey to figure out who is behind the verbal and physical attacks. As her father used to say, sharks don't blink, they bite. And Nadine has the sharpest teeth in the sea.
RAVEN SILVANI (18): Raven is a Girlfriend. She's been a Girlfriend to Hugo for two whole years. Raven doesn't know who she is beyond a Girlfriend. Does she even exist beyond that strange, confusing word? Or is this who she was born to become, the role she was raised to inhabit? Girlfriend is complacent. Girlfriend is pleasant. Girlfriend is cooperative. Girlfriend smiles even when she cries. Girlfriend lets Boyfriend do whatever he wants to her and likes it. Raven is smart, but not a showoff. She keeps her victories quiet, her conflicts silent. She likes her mother and her father and a few select classmates. She likes Nadine and matcha and three pronged forks. Two years ago, her childhood friend, Josie, died in a house fire. Since her death, Raven has planned on going to mortuary school after high school. Until graduation, she decides to take a job as the clerk at Saint York's funeral home, where she feeds her hunger for anatomy and the macabre.
The boys
NIKO BONAVICH (18): Once upon a time, Niko was the top of his class. Tennis player extraordinaire, he excelled at Greek, English, Calculus, and everything in-between. The Bonaviches spent summers in Tuscany, winters in Sicily, and weekends in British Columbia. Ten months after his father's death, Niko has lost his spot as salutatorian. He's been kicked off the tennis team. He spends afternoons in detention and evenings smoking instead of catching up on his homework. Above all, Niko values loyalty. It is his Achilles' heel: trusting his friends and family in everything they do or say. Unmotivated and rebellious, Niko is held together by the people around him: his best friend of twelve years, Richard Grimaldi, his siblings, and his mother. Niko was forced to join his school's journalism club in order to graduate. When he finds his classmate dead, he is tasked with writing a column about the suspicious suicide. His desire line is to piece together a timeline of the student's death.
RICHARD DIGBY-BRYAN GRIMALDI (18): Congress-bound and sweater vest- obsessed, Grimaldi is the posterchild of everything Sartori strives for: intelligence, sophistication, athleticism, and political engagement. He's been featured on the school's promotional brochures since he was in fifth grade, and his religion consists of chinos, cashmere, and wire-rimmed glasses. He doesn't curse, drink, or do drugs. His only downfall is his embarrassing addiction to vapes. The one topic off limits for Grimaldi is his father, business tycoon Antonio Grimaldi. Antonio has two houses in Saint York, but he's rarely found in either. Instead, he spends his time on yachts in Sri Lanka and mansions in Malta with new boyfriends each week. As Niko's best friend, the two team up to discover what really happened to their dead classmate. Grimaldi believes that he is responsible for keeping everyone around him safe and happy. He stretches himself thin to help his friends. Because of this, he is a balloon ready to pop.
HUGO MAYHEW (17): Hugo is the worm of his family. The son of Sartori Academy's current dean, he is unimpressive, weak-willed, and an overall disappointment to the Mayhew name. He's spent his whole life trying to win his father's approval. A harborer of petty jealousies, Hugo is tired of being pushed around. At Sartori, he is a god. His father is the dean, after all. If you don't respect Hugo, who knows what Charles might do to your class rank. It's all a mask, though. Hugo is hard to pin down. With his father, he's a frightened deer. With his mother, he's a needy child. With his friends, he's the leader of their tribe. With his enemies, he's cruel and sarcastic. It's only when he is alone that the true Hugo emerges — lost, scared, and unsure of who he is.
EDWARDO GIOVANNI EDWARDS IV (18): President of Sartori's journalism club, Edwardo is a chihuahua in human form. He spasms with energy, his brain a train wreck of nerves. Most of the anxiety comes from his constant fear that he is dying. Terminal illness. Cancer. Aneurism. Stroke. Edwardo is the worst hypochondriac the world has ever seen. His fears come from a logical place, though. His father is dying of spinal cancer, and technically, it's genetic. To deal with the grief of watching his father slowly die, Edwardo spends most of his time with his best friends, Hugo and Jules. The three are bonded for life, their lives tangled in an inescapable way.
JULIAN "JULES" DE VECCI (18): There's no one cooler than Jules De Vecci. Grandson of Saint York's mayor, Jules wears sunglasses in the rain. He drives a Vantablack BMW. His family owns two Dobermans named Escobar and Capone. With a shaved head and a silver chain, Jules has an easy smile and a smooth way of talking. Beneath the intimidating exterior, though, he has a disturbing past. Rumor has it he lost his virginity to his housekeeper, but no one calls it what it was: manipulation and statutory rape. Jules is the last person to admit he was taken advantage of and the first to brag about losing his virginity to an older woman. But when he's not bragging, he's trying to scrape the memory out of his brain. His relationship to physical touch is tainted. As the layers of his character peel back, we see another side of Jules: sensitive, caring, and ferociously loyal.
The adults
SONJA BONAVICH (43): Sonja is kind, gentle, but fierce. Where Niko and Nadine inherited their father's fire, Novak inherited Sonja's calm, mellow attitude. Above everything, Sonja values family. After her husband's death, she feels like she must hide her grief to be a productive, good parent. She is very close to her children, and she does her best to bring normalcy to their abnormal life. Sonja wants to keep her children safe. She must juggle Niko's rebellious behavior with Nadine's constant principal visits and Novak's sudden issues with bullying.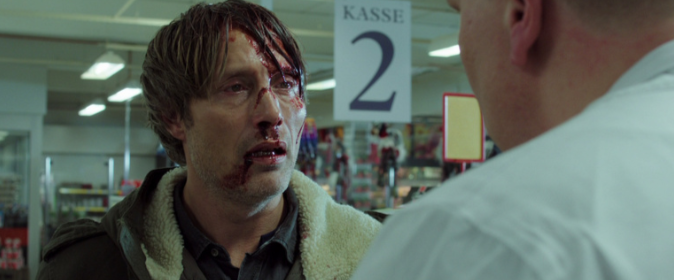 CHARLES MAYHEW (55): Dean of Sartori Academy, Charles gets fresh Botox injections every three months. His skincare routine consists of facial threading, ice cubes, and green smoothies. He's always been disappointed in his first-born son, Hugo. Born six weeks premature, Hugo is a small, unremarkable boy. He's only the top of his class because Charles adjusts his class rank. He's only captain of the rowing team because Charles insisted with Pierre, the head coach. He's only going to Harvard because Charles knows the president. To the outside world, Charles is austere, stern, and controlling. His office is meticulously organized, his suits dry-cleaned, and his home dusted twice daily. He's OCD, body-dysmorphic, and addicted to prescription drugs.
CATHERINE MAYHEW (52): Tiny, blonde, and fair-skinned, Catherine is a stone-cold genius. She has been fascinated by the human body ever since her father died when she was a young girl. Now, she is the city coroner in Saint York, where she gets to cut into cadavers and prepare them for burial. Catherine crawled out of poverty by her hands and teeth. She's earned every accomplishment she's ever received, and she has worked herself sick to get where she is. Although she never wanted to be a mother, there's no one she loves more than her children. She would do anything for them, especially Hugo.
PIERRE DE VECCI (48): Assistant Dean and Sartori rowing coach, Pierre is the most intimidating man to walk the planet. He dresses in all black, drives a pristine BMW, and is often found jogging with his muscular Dobermans. He reads Chekhov and Dostoevsky for fun and spends his evenings playing solitaire. While Charles oversees Sartori, Pierre oversees Saint York. Raised by a generation of mayors, his family practically built the town. He has relatives in every business: police, lawyers, doctors, real estate, etc. Secretly, Pierre drinks too much. He mixes vodka with his orange juice in the morning. He mixes whiskey with his coffee at work. A master at going undiscovered, he carries a package of mints everywhere he goes, and he hasn't been caught yet.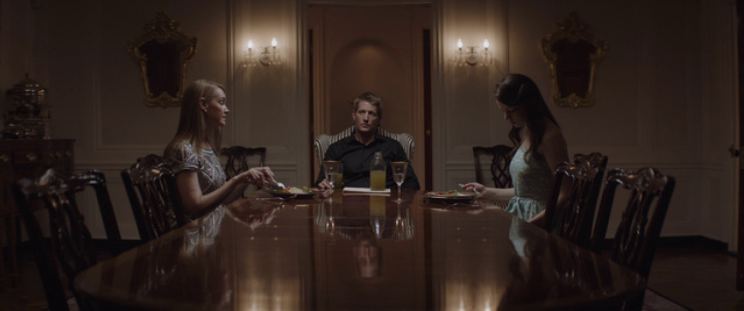 LIZA DE VECCI (47): Liza is tall, athletic, and fashionable. As the principal of Saint York High, she runs her school with a stern, no- nonsense attitude. In her free time, Liza enjoys attending book club, going to the symphony, and hosting brunches for the Mothers of Saint York group. Beneath her collected, calm exterior, Liza is ashamed. She knows what happened between Jules and her housekeeper. She knows that her son was sexually abused. Instead of reporting the incident, though, Liza brushed it under the rug to save the De Vecci reputation. What kind of parents would let a sexual predator into their house? Liza will deny every rumor about the incident, but secretly, she suffers from an intense, sinking guilt.
The secret
This is how the story goes:
Ten months ago, Salvador Bonavich goes for a drive with a bottle of whiskey. He drinks himself sick. He keeps driving. When he crashes into a forest, a tree branch shatters through the windshield and decapitates him. A tragedy. A secret alcoholic who lied to his family.
This is how the real story goes:
Ten months ago, three teenage boys go for a drive with a bottle of whiskey. They drink themselves sick. They keep driving. There's another car on the road. When the boys swerve over the center line, the other car panics, crashing into a forest. A tree branch shatters the windshield and decapitates the sober man.
On the silent, empty road, Hugo, Edwardo, and Jules get out of their car. They find Salvador Bonavich dead, and they do the first thing they can think of: call their parents.
An accident that would ruin each family's reputation. Charged with manslaughter. Expulsion. Jail time. No more Harvard. No more rowing crew. Salvador wasn't an unknown, average man. He was an Olympic-bound boxer. His death would make national news. And if the country found out that the sons of Saint York's most influential families were behind the tragedy, it's game over. A permanent stain on each family's legacy.
But Catherine has a plan. She always has a plan. Put the bottle of whiskey in Salvador's car. She'll do the autopsy. She'll tell the lies. She'll keep the boys safe.
And the lie works. For ten months, no one suspects a thing. That is, until Freddy Fontaine forgets his textbook on Sartori's campus. He overhears Charles and Pierre discussing their sons' declining mental health, the guilt that's eating them alive. When the men find Freddy listening in, they assure him he misheard their conversation. There's nothing to worry about. Salvador Bonavich was an alcoholic who drove himself into a tree. But before Freddy can leave, Charles promises him one thing: if any rumors start up regarding Salvador's death, Freddy is out of Sartori.
The secret destroys Freddy. He tries to keep it inside, but he can't. When Pierre catches him trying to talk to Niko, the adults decide something must be done. Again, Catherine has a plan. After rowing practice, she finds him in the bathroom. She knots his tie around his neck and strangles him, staging a suicide.
Blood begets blood begets blood. An endless cycle. With the truth weighing on each boy's shoulders, it's only a matter of time before one of them cracks.
Episode outlines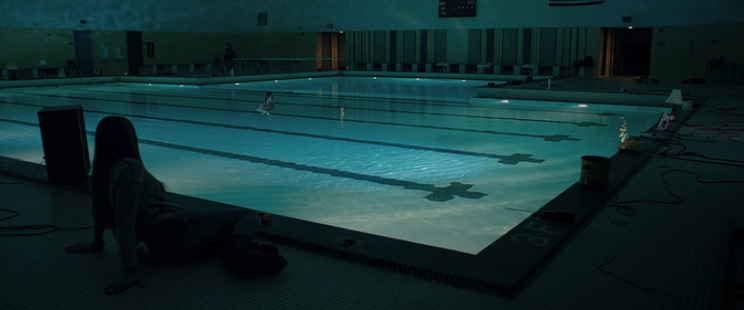 Episode Two:
Skeleton
Theme: Grief is an ugly, unavoidable beast that can swallow you whole.
"This town, the people in it. We're a skeleton. No one can move without disrupting all the other bones."
– Raven
A. Niko deals with the aftermath of finding Freddy dead. Sartori Academy shuts down for a day, and the school brings in Virginia Ramos as a grief counselor. Classes resume as normal, and Niko is tasked with writing a journalism piece on Freddy's suicide. He begins his investigation.
B. Nadine is faced with memories of her father's death when she attends Freddy's funeral. She agrees to help Niko with his journalism piece by being his photographer. Part of her reason for agreeing is so that she can investigate who has been bullying Novak.
C. At Freddy's funeral, Raven talks to Catherine about working at the funeral home. She agrees, and Raven begins shadowing her.
D. Hugo struggles with his rowing injury as the first regatta approaches.