Sides of Chaos
Students in MSCH-P432 TV series were assigned to write an overview of an original hour-long streaming series. The overview was required to give an overall sense of the series so that a reader immediately sees the world, feels the tone and has a sense of the characters and their story arcs over the course of the season.
The story
Vision
Uplifted from their lives into a royal world controlled by men, five women must learn how to survive the fall of their kingdom, while one looks to take back her throne.
Sides of Chaos follows five heroines after their kingdom, Asen, crumbles under their rival Heroina at the end of a two-year war. When the Heroinian king stakes his claim on them, the fallen princess learns to use her power to plot revenge. From peasants to royal princess, these five bring their dynamic nature to an alternative history, a genre known to serve men. This series will create a history of Medieval, Renaissance, and Viking inspired chaos with strong female leads.
The series will focus on Raina, the fallen princess, while she becomes a token to the king. Well-adored in her own kingdom, she will use her cunning to plot King George's death and take over under Heroinas feet. The other four protagonists, Adora, Eleanor, Alice, and Kathryn, will join her efforts, creating bonds and developing enemies behind the king's back. These five are forced to live in Heroina's castle, each becoming a "gift" to a different royal man.
Inspiration
Motivation
Sides of Chaos will bring a different perspective of history and war. Through feminine eyes, this series will be able to paint a brighter image of women in period pieces. By tackling narratives from five different women, Sides of Chaos will showcase women's complexities, intelligence, and humanity. Not only that, but each protagonists is from the losing side of war, displaying a new view of war's aftermath.
In medieval/renaissance drama, women are typically used for their sex appeal. Here. women will be much more than a body to desire. Women are workers, thinkers, warriors, and everything in between. Any role men have, the women will show they are more than capable. 
While the series will begin with the power in male hands, he imbalance will shift as the protagonists begin making connections and changes. They will gain control using their charm and he kingdom's injustices. The patriarchal ideas hat women are easy and unintelligent will be used against the antagonists, who don't see what is coming.
This piece will encompass the female gaze, focusing on women's desire and answering important questions:
What do women want?

What will they do to get it?

What are they capable of?
Structure
Spanning over eight 60-minute episodes, his piece will explore the power dynamics/politics between men and women in an era of blatant women oppression. Spanning over a six-month period, Season One will follow a three-act structure: Upheaval, Acclimation, and Vengeance.
Five of the episodes will have a special focus on each of the protagonists, showing their personal journeys and perspectives of life in the Heroinian castle. The beginning of a rebellion will unearth within the castle walls, led by Raina. The antagonist, King George Richard, will place these women in the castle, not thinking anything of it. He will continue his quest of conquering more kingdoms as the protagonists devise a plan to end him.
As the story begins, the world will control the protagonists' lives. They will be at its beck and call. As the story progresses, the five heroines will begin to develop their own power and confidence, creating the change instead of being controlled by it.
Tone and style
Darkness adn eerie suspense bleeds through the plot. The odds are stated up against the women, making every move full of tension. There will be blood, sex, and the loss of innocence. Sides of Chaos will know no peace.
The visuals will be dark, eerie, and nostalgic to match the tone. Muddy villages to royal palaces. Riding horseback to walking peasants. Knights, kings, thieves and shepherds will be in attendance.
Acts 1 and 2
Upheaval episodes 1-3 
Asen's kingdom just lost the war, and the people have no idea. We will glimpse into the ordinary lives of the four village girls (Adora, Eleanor, Alice, Katthryn) and Raina before Heroina arrives to take over. Each of our protagonists will be brought to the castle, where George "sorts" them into their new roles. Raina makes a choice to be George''s token wife. The people of Asen will be forced to assimilate while King George attempts to keep peace with surrounding kingdoms. The protagonists will meet and Raina's plan for takeover will begin.
Acclimation (episodes 4-6)
The girls are becoming more comfortable and confident. Episode focus will be on Eleanor, Kathryn, and Alice.
This is where they let their guard down, moving too fast and carelessly, causing one to lose their life.
They attempt to weasel their way into the men's good graces, trying to learn everything they can while remaining discreet. Love stories will blossom and die. Enemies and allies will be made in preparation for the royal ball, where the girls plan to take over. 
Act 3 and beyond
Vengeance (episode 7-8)
A climax to unearth a new war. A war between man and woman. Episode 7 will focus on Adora's connection with the executioner before the grand finale, the royal ball. 
The protagonist's work to move their plans into action keeping up appearances and plotting in the shadows. And attempt at an assassination will ensue, leaving everyone on their toes. Raina kills King George. 
The future
Season 1 ends with Heroina's royalty still intact but damaged. King George is dead, but his son inherits the throne. A hunt for the people responsible for killing George begins and Philip believes Thomas is the killer.
The plans of the protagonists never waver even after a hasty assassination. Miraculously, their secret is safe, for now. Having to re-establish order in the kingdom and in the girls' circle, action with calm. However, tensions will remain high meaning no one is safe. Heroina's leaders will still continue the attempt to conquer other worlds. The most southwest Kingdom of Tidas is next.
Loyalty will be the glue holding the rebellion together.
Season 1 will be a lesson to the rest of the series; take your time in times of war. And always keep your eyes open.
The World
Long live Utra
Heroina and Asen inhabit a world called Utra. Utra Is a land mass full of battle, trade, diversity, and honor. It is divided into 17 smaller kingdoms (countries), all having their own unique style. Utra's border lines and harmony have lasted for over 200 years until Heroina's capture of Asen. 
Utra has a variety of climates, cold and muddy dominating Asen while Heroina bathes in the west coast sun. Seasons hit every kingdom with intensity, making the coldest of winters and hottest of summers. This continent is the size of Eurasia and comes with it the vast diversity of looks and weather. Kingdoms can be seacoast havens to vast desert marvels to fantasy forests. 
The kingdoms resemble countries, separate except for political peace and trade. Different kingdoms have different rules. Some are matriarchs,pPatriarchs, or rule by counsel. Women can lead on Asen, while men dominate Heroina. Different kingdoms have different cultures. From Tidas' African roots to Mina's Southeast Asian descent, there is no shortage of diversity. Trade and conflict have always played out on Utra's plains especially with war on the horizon. The main story line shares aesthetics of Medieval and Renaissance, but as the series continues, more historical cultures and kingdoms will be added into the mix. 
Kingdoms at War
Heroina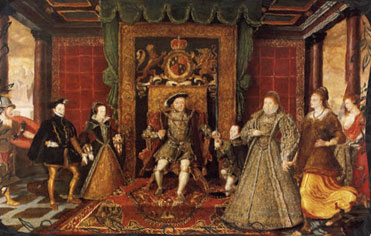 Heroina is a huge coastal kingdom, dominating trade and supplies from the west. The richest of the realms, Heroina places most of their importance on wealth and Renaissance appearance. 
Since they value extreme wealth, they also have extreme poverty. The common people in Heroina are taxed to starvation while the royal prosper. The only nice areas are royal territory, in the surrounding upper-England-inspired areas. Beaches flow into grassy hillsides with stone bridges ridden by carriages. This is where the majority of the story will take place. Even with the wealth from the coast, Heroina strives for more. Most of the country is bleak and barren, causing the royals to search for more. They desire more natural resources, land, and power. 
Seeing the smaller kingdom of Asen thrive off of farmland and equity, Heroina begins a two-year war. The victory wasn't as easy as they thought, as their army is large but easily disposable. 
Asen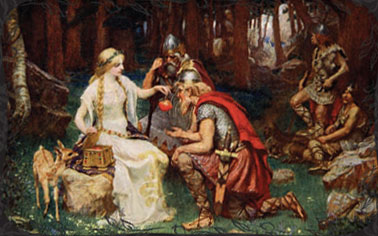 Small but mighty, Asen was not going to give up. This kingdom is located in a small area of the northernmost Utra. Its east borders Heroina, making it the unlucky first target of Heroinian elites. Asen's people tended to dress in thick, rustic wool attire, displaying values of comfort and practicality similar to the Vikings. Being in the north, they had long winters and muddy terrain when the snow melted. Men sported long beards, and the women grow their hair to their knees. The wealth, not like their neighbor, was spread out more throughout its lands. A multitude of small villages with community markets paint the kingdom. The royalty here had riches, but place value in nature and equity. They had less money, but tons of honor and loyalty. The small army with mighty and full of warriors. 
Imagery
Characters
Protagonists
Raina (20, bisexual): the fallen princess, lead protagonist 
Raina Baard is the middle child of her royal bloodline. In Asen, she grew up surrounded by men and well loved by them. She was raised by her father, King Leon Baard, and two brothers. She is full of wisdom and intellect. She has thick skin with strong family values and is highly respected by Asen's people. She worked alongside her father on business and political affairs. She was always his favorite and closely resembles her deceased mother who died when Raina was 3. Raina is opinionated, but calculated like her dad. Familiar with weaponry, she is no damsel in distress. While Raina's confidence in herself is a great strength, it also causes her some problems. She can be hasty, trying to barrel through life on her own. She will learn quickly that having allies, and friends, is necessary for success and happiness. Sides of Chaos begins with her losing everything. This makes her full of rage, beginning a vengeful quest against Heroina. She will lead the rebellion against King George, bringing the other protagonists together. 
Adora (23, straight): The peacemaker
Back in Asen, Adora Sinclair was the lead maid's daughter. She aided in castle endeavors and worked with Raina and her siblings often. This made them acquaintances. They have a silent trust between one another, making their relationship unique. Asen maids are highly regarded and she lives just as nice a life as Raina. When Asen was taken over by Heroina, she did not know what to do. Her first goal is to escape, taking Raina with her. Adora is a bright soul with the darkened edges. She's only ever known life as a maid, never having been independent. She feels as if she's experiencing life through the looking glass. Raina will show her that she needs to fight for herself and for Asen instead of running. They will become a power duo. Adora plays the role of peacemaker in the group. She helps calm down intense conflict, giving everyone a reason to cool down. 
Alice (15, straight): The glue
Alice Bard is Raina's cousin. Young, she tries to follow in Raina's footsteps, but is meek. Sweet and scared, Alice submits to the dominating rule. She had a picture-perfect family in Asen and was the golden child. She never faced much opposition, leaving her unprepared for her new life. She's a hopeless romantic, blinded by malel manipulation. Alice desires the strength and heroism of Raina and other girls. She is a follower, not a leader. She doesn't know what to do so she is obedient. She learns throughout the show that she needs to stand up for herself. She believes men hold the power and she holds nothing. At the end of her arc, she finds her confidence to fight for herself. She is a symbol of hope, innocence, and light in the group. 
Kathryn (19, pansexual): The caregiver
Kathryn Hawn is their rock. She's extremely strong and resilient. Having been the main caretaker of her family, she has always had to be strong for others. She had two younger siblings in Asen, Atticus and Beth. She could never waver in her moments of weakness and uncertainty. This is the same energy she brings to our group. She played the caregiver role with ferocity in her family and does the same here. Kathryn has always had an issue with trust but she has always been ready for a fight. Having been molested by a man in her childhood, she is plagued with a fear of men. She was never protected by her mother, especially when her mother became bedridden. Kathryn always had to look after herself, so relying on others is an obstacle for her. Kathryn has to learn to get over this fear and inability to rely on others. 
Eleanor (21, lesbian): The challenger
Eleanor Stans is a shepherd's daughter and a through-and-through farming girl. She is a bit of a mystery to the rest of the protagonists, keeping a lot to herself. She isn't afraid to tell her opinion of others. Eleanor is blunt. She never knew royal manners and she doesn't plan to. Feeling vulnerable eats at her Soul. Out of the five women, she is the hardest to get involved in the Rebellion. She, like Alice, decides it would be easier to assimilate than fight back. She will learn the importance of fighting for others and herself. Her role in the group is to be the truth. She's not afraid to contradict Raina. Once she is a part of the allegiance, she and Raina bump heads. They are two very different people from two very different worlds, seeing things very differently. Raina is fighting for her royalty to be restored. Eleanor is fighting for fairness she and others never had. Their visions are very different from what the rebellion should be. Eleanor levels out Raina, and it ends up being a healthy balance between them all.
Allies
Thomas (38): 
Thomas is a character you want to be the king. Yet he is the King's second hand. He came into the possession of the Royal Court after King George's father Adonis executed his parents for "treason." At the time of the execution, Thomas was only 8 years old and King George was 16. King George took Thomas under his wing and they became close. George appoints him as his second hand when he was only 17. He married once, but she died after only a year of marriage. He is loyal to the king in the beginning. Thomas is a type of the female gaze. He's a strong man with a guarded heart. At first he looks intimidating, but is a man full of honor and respect. He's attractive, muscular and has a dominating presence. He doesn't show his kindness right away. He was raised in this royal bloodline who viewed men as dominant and women as simply submissive. Around his fellow brethren, he is as hard as stone. It is not until we see his connection with Raina that his truly loving nature comes through. He shows empathy, understanding, and compassion, opposite of his fellow men in court. His loyalty, and everything he has ever known, falls apart as he learns the truth of his past and King George's ways. 
Gordie (17)
Gordie is the youngest Prince. His name is actually George VI but no one calls him that. He's a very awkward and passive person. He is not a fan of the abusive and dominating nature of the world around him. He is very thin and has a small stature. This makes him very agile and he has a very quirky cute look to him. Gordie is all emotion and radiates feminine energy. He's always tried to stifle himself to be "more of a man." He has never felt like he fits into his father's family, especially since he's not attracted to the opposite sex. Gordie's arc is all about accepting himself for who he is regardless of his environment. This turns out very positive for him because even though he ends up losing his family, he gains himself. 
Marcus (26)
Marcus is the royal executioner to the king.
He is young for his occupation, but he is replacing his father who passed away two years ago. Marcus's father, the former royal executioner, was close to King George's family. He was respected for his deeds in the castle and came into good graces with George. The same theme goes through the royal court, close family bonds are of high value. He has beautifully dark features under all of the armor he has to wear during execution. Living as an outcast on the outskirts of the castle village, he longs for brighter days. He never wanted to kill like his dad but to refuse the king is a death sentence itself. He is kind-hearted and a charmer. Despite his job, you would never know he has hurt a single soul. Marcus has never truly found himself. He spent the majority of his life taking care of his sickly mother. This makes him conflicted. He only wants to help people not hurt. He dreams of a better world, not only for Heroina, but himself. 
Gwen (23) and Harrison (28):
A Heroinian Robin Hood duo. Popular thief and criminal.
Harrison is exactly what you would imagine as a Robin Hood character. He is charismatic and generous. He has a close connection with a lot of the village people right outside of Heroina's castle walls. He brings the money, supplies, and is often seen hanging out with the younger crowd. He would often rather go hungry than see anyone else suffer. He's quick and agile and has a strong disdain for the king and royalty. When he was young, he lost his parents to starvation due to high paying taxes and the inability to get work. Growing up on the streets with his sister Gwen, he always vowed to get back at the royal bloodline. Gwen follows in her brother's footsteps but is a lot more cautious about working with Raina. She's more quiet and reserved but has the same desire as Harrison. It's also important to note that Harrison and Gwen don't look the same. They actually come from two different racial backgrounds, but grew up on the streets together. 
Antagonist
King George (46): The king of Heroina
A menace to female society, King George only cares for himself. He has never known poverty or oppression. He walks as if the world is at his feet and it's just a game to be played. Growing up in the royal bloodline of a dominant and merciless family, he follows the ways of his father Adonis, a man known as the "devil's son." Adonis has a sticky history of unmotivated murders,, greed, and narcissism. Wanting to continue the vision of his family, he began the kingdom's war with Asen. He views the soldiers as disposable and threw them into action knowing their numbers would overcome the opponents. He believes his closest ally is Thomas, his secondhand. He had Thomas's parents killed for the royal sacrifice the family holds for the oldest sons. George viewed himself as a savior when he took Thomas under his wing. He grows with the belief that his court will have his back always. He does things carelessly with no repercussions. He needs their loyalty in order to thrive. His downfall is this blind belief in his court and his power. Despite being the king of Heroina, he is full of jealousy. He lacked the love he needed from his childhood which makes him possessive of the people he has now. This makes him blind. He rules the kingdom with a strong force but in his small circle, the need for love creates extreme greed and leaves him vulnerable. He does not value women's freedom or rights, but still desires a motherly figure in his life. He's abusive, oppressive, and cruel. He will continue down a negative path. His notable Court members are: 
Thomas – 38, secondhand

David – 40, Army Commander

Benjamin – 45, Army General

Edmund – 61, Chamberlain

Arthur – 52, Constable

Windsor – 55, Secretary 
Enemies
Prince Phillip (27): The heir to the throne. Just like his father.
Philip is King George's oldest son. He is a carbon copy of his father. Except for one thing: he simply hates women. Philip's mother was killed when she was only nine for adultery. Philip was the one that told on his mother after seeing her with the previous constable. Philip now resents women. He feels betrayed by his mother's actions. Philip is arrogant, narcissistic, and angry. When you look into his eyes, you cannot find a soul. He is more inhumane than his father. He never progresses; he continues to deteriorate just like his dad. He is a dangerous man that needs to be stopped.
Queen Cora (27): The queen of Heroina
Queen Cora does not know where she stands. She is a queen to George but i's not valued by him. She was treated like she is just another member of the Royal Court. She is by King George's side but always in the background. Throughout the history of their marriage, she was never of much importance, especially since she has failed to give him another child. The only reason she is still the queen is because of the trade being provided by her family. Cora was only seventeen when she was married to George. She was naive, innocent, and didn't know any better. She thought royalty would be a better alternative to a boatman's wife. However, her whole life as queen has not given her what she truly wants: love. Cora holds on to the hope that having a child will give her the love she needs.
Members of her Court: 
Diana, 18. She is very loyal to Cora. Actually becomes jealous of Eleanor and attempts to sabotage her. An enemy.

Jasmine, 52. The eldest Royal maid. Plays as a wise counselor to the other court members, but does not participate in rebellion action. She's the biggest female ally in the royal house, but is only a voice of calm advice. 

Evie, 27. Cora's childhood friend.

Lucia, 34. Likes Prince Philip, but is a quiet soul.
Isaac (19)
Isaac is a hothead and very temperamental. In Asen, he he was in love with Raina. They were childhood friends. His love is borderline obsessive and he does not know how to control his emotions. When Asen was taken by Heroina, Isaac did not want to assimilate. But watching Raina seemingly embrace her new path in Heroina, his love turns to hatred. He becomes a Heroinian guard to keep tabs on her. Watching her with Thomas, Isaac is full of jealousy and hatred. He becomes an enemy wanting to use his male power against Raina and take his anger out on other women. 
Episodes
Season 1, Episode 2: "I Do, I Must"
After the announcement of Royal arrivals from Kenton and Tidas, George's plan for Raina is revealed as he tries to maintain peace. She will become his second wife.
After Bo's execution, Regina makes a decision no one expects, she complies. The wedding is commenced in a small ceremony with Cora, the court, Tidas and Kenton royals. A plan for a ball is underway. After the ceremony, George meets with the royals to finalize diplomacies while Raina takes her first step toward rebellion. She meets with Alice, vocalizing her plan to kill the king and that her first target for winning favor is Thomas.
Eleanor, Kathryn, Alice, and Adora must assimilate and learn their new roles in the Heroinian castle. Eleanor falls into her duty behind the queen. Adora must face the brutal reality of maiden life in Heroina, while asking too many questions. Like Raina, Alice must fall behind her prince, keeping up appearances and following quietly. 
Kathryn gets to know Gordie and his darkest secret. Sparking the big sister in her, Kathryn resolves to get revenge.
Thomas and Philip are sent back to the ashes of Asen, together, to meet with David and set up the march of Asen people to Heroina. In an attempt from George to end their animosity, this trip turns into a power struggle between the highest members of Heroina. 
Season 1, Episode 3: "The Great Union"
Thomas and Philip make their way back to Heroina with thousands of Asen people. As they leave Asen, Heroinian chariots and civilians head into their new claimed land. Back at the castle, Raina, Alice, and other royals are prepped and moved into the grand courtyard for the great union. 
When Thomas and Phillip arrive, they take their respective places. Thomas takes his place near Raina, while Philip stands proudly next to his father and Alice.
The royals of Tidas and Kenton say to watch George's speech. Kenton then departs. Messages from Breinoll and Mina royals ask for a meeting outside of Heroina.
Harrison and Gwen aid Asen civilians as they are marched into the courtyard of the castle. 
George makes a grand speech to the Asen people on assimilation and the power of unity. Raina stands by his side. Raina comes face-to-face with members of her past including Isaac, her childhood love. She's forced to address her people and her past. 
All of the Asen women are in attendance to the union celebration except for Adora. She is tasked with preparing for a celebratory ball that will take place in the courtyard, where she attempts to learn and find her way out of the castle. Kathryn tries to find her siblings in the Asen crowd, Eleanor doesn't even look. When the Asen people learn from George that Raina is now his wife, they are outraged. Isaac almost begins a riot before he is dragged away by soldiers.
Season 1, Episode 4: "Home Sweet Home"
The celebratory outdoor ball begins. Asen people are given food and water before being taken out of the castle to poor living conditions. Only Heroinian royals get to celebrate as the ball commences. Raina is forced to dance and celebrate, but gets a chance to talk to the Tidas Prince 1:1. Raina is also drawn closer to Thomas, whose relationship is waning with George and his son as his affection for Raina grows. Adora works the ball, where she meets Marcus the executioner. Harrison manages to sneak in, getting a moment with Raina and Alice before departing. 
Kathryn sticks to Gordie as he discusses the faults of the kingdom while joining Kathryn's revenge plot. Cora is infuriated by the attention Raina receives and leaves the ball in haste. Eleanor and the rest of her Court follow. When we reach Cora's chambers,, Eleanor is the only one allowed in and the relationship blossoms. Eleanor learns of Cora's sorrows and also her conflicting interests. Eleanor's mistrust and Raina is revealed. 
After the ball ends, George and Phillip head to the border of Breinol all to meet with Mina and Breinol royals. The plan for conquering more land continues as they take this trip as a chance to scout for potential weaknesses. Thomas is tasked with watching over Raina, who has been snooping around the castle chambers. Isaac, instead of being killed, renounces Asen and becomes a Heroinian guard. 
Season 1, Episode 5: "In Plain Sight"
With George and Phillip gone, Raina gets the opportunity she needs. She requests that Thomas show her around the castle, and he obliges. Thomas' feelings for Raina and against Philip come to light. Raina learns of Thomas's past wife Jane and her mysterious death. Raina is able to scout the area, keep up appearances, and discuss rebellion plans with Adora and Alice.
Kathryn is given a tour by Gordie. She is able to meet Gordie's lover and also find out deep dark secrets about affairs in the castle, including Thomas' past. This is where she and Raina  cross paths. With mutual understanding, the two girls form an alliance to take down the king. 
Cora, Eleanor, Thomas, and Raina have a confrontation in the gardens. Eleanor gets hints of Raina's plan while Cora establishes her dislike of Raina's presence. Later, Adora attempts to persuade Eleanor, who dismisses her. Raina has a run-in with Isaac in his new role. Isaac, still in love with Raina, grows jealousy and hatred for Thomas as he watches them together. 
Discussions get heated for George and Phillip with the other Royals. Breinol is their ally, but Mina is hesitant to trust and believe in the duty of Heroina. A fight breaks out as they depart. 
This finalizes George's next target, Mina. Harrison and Gwen begin to rally Asen people as they start their new lives in property. They try to sway the public in Raina's favor. "Asen Forever."
Season 1, Episode 6: "Know Your Place"
Alice is locked up in Prince Philip's room, when she gets an unexpected visit from Phillips' closest friend. Following Raina's guidance, she makes a bold move by searching through Philip's things when Garin arrives. Garin tries to have sex with Alice, but she fights back. Gaining Raina's courage and recklessness, she stabs him to death. At the same time, Eleanor get steamy with Cora. 
Alice runs to Raina's aid as George and Phillip return. Raina, Adora, and Kathryn try to clean up the mess but it's too late. 
Philip returns, finding his friend in a pile of blood. Alice is taken to be executed in front of the court. 
Harrison and Gwen continue to aid Asen people while snooping in on Heroinian affairs. They meet Marcus who quickly turns to their favor. The duo spreads the news of Raina's intention, gaining support. Thomas confronts Raina on her secrecy and the blood on her dress. 
Backed into a corner, Raina confesses in her rebel efforts. Thomas wants to turn her in, but Kathryn and Gordie come to her aid, revealing the true cause of Jane's death, George. Isaac overhears.
Alice is dragged into the courtroom with everyone in attendance. She is executed for her crimes. 
Eleanor then decides to fight against the crown, visiting Raina after the execution. 
Season 1, Episode 7: "Hush Hush"
After Alice is killed, Adora chases after Marcus. Both distraught, Marcus vows to take the fall if George is killed. Adora tries to dissuade him, wanting to plan an escape instead. Adora hands him six ball invitations from Raina for Asen allies. Their romance grows. 
Eleanor attempts to persuade the queen's court and Cora herself. When Cora finds out she is finally pregnant, her allegiance returns to the king. With this news. Cora plans for Raina to be killed. Eleanor must make a decision: stop her or stay silent.
Thomas pulls Raina out of George's madness, consoling her and pledges his allegiance to George's execution. Raina and Thomas share a moment before George comes in. Raina asks for a place to meet the others, Thomas sets up a plan. 
George has Raina, Thomas, and Phillip confront each other. A fight ensues. Thomas defies his king's orders to punish Raina. Philip wants Raina dead, both George and Thomas turn him down. Raina works to convince George of her loyalty as Isaac reveals what he has heard. 
Kathryn and Gordie scout out in the ballroom as the annual Heroinian ball is organized. They sneak Harrison and Gwen into the castle.
Season 1, Episode 8: "Striking Midnight"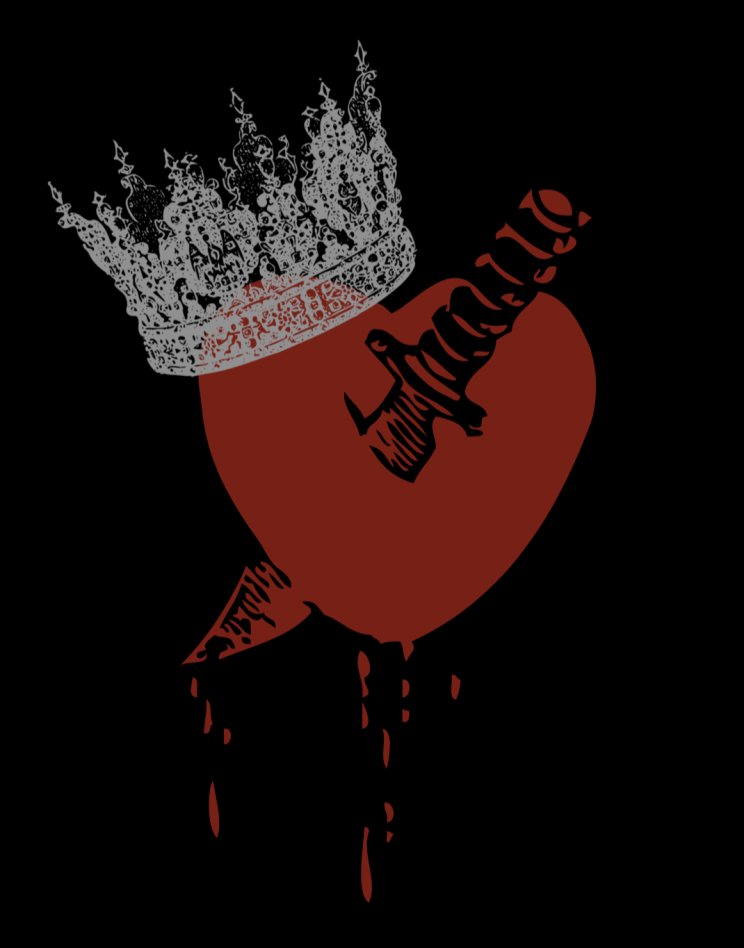 The annual Heroinian ball commences. The plan to take over is underway. Thomas, Raina, Eleanor, and Adora join Harrison, Gwen, Kathryn, and Gordie to discuss their war plans before nightfall. Eleanor and Raina bump heads. The plan is a blackout where Philip, Cora, and George will die. 
The plan fails when Philip makes an unexpected announcement. 
George pulls Raina into his bedroom. 
Marcus is joined by five Asen warriors dressed in disguise. They take their places scattered throughout the ball. Each district selected Heroinian members. Adora, Harrison, and Gwen work together to dismantle the lights while Thomas keeps a watchful eye on Raina and the ballroom. 
In the chaos, Gwen gets caught. The other two must flee. 
Gordie attempts to distract his father, but his secret comes to light from his lover. 
Eleanor tries to get Queen Cora alone. Cora tries to tell George her news, but he dismisses her for Raina. Outraged, Cora enlists her brother, Robert, to kill Raina. Roberts stalks Raina and takes his opportunity when Isaac pulls Raina into a room, but Thomas gets to him first. 
The ball continues as the allies hold their breath. In the bedroom Raina takes her chance and stabs George in the back.