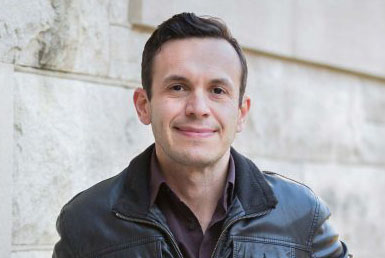 Umberto Famulari
Instructor
Contact Information
Research and Creative Interests
Visual Communication

race and media

Media Images

News Media and Politics

Political Communication

Media Framing

Social Media Strategies
Biography
A first stream of my scholarship focuses on understanding how news media can affect social and attitudinal changes toward ethnic groups, diversity and identity. I study the visual and textual representation of immigrants and under-served communities, the formation of stereotypes and counter-stereotypes, and the consequent effects on the audience. My studies pay particular attention to the influence of political orientation and ideology on media production and consumption.
A second line of my research looks specifically at multi-platform storytelling, social media and politics. I am particularly interested in understanding how the interplay of visuals and text in media affects people's attitudes, political support and online engagement.
During my time here at Indiana University I taught courses in introduction to media, broadcasting media analysis, design and production, visual communication and media industry and management.
Publications:
Famulari, U., & Major, L. H. (2022). News stories and images of immigration online: A quantitative analysis of digital-native and traditional news websites of different political orientations and social media engagement. Atlantic Journal of Communication, 1-20.
Famulari, U. (2021). The strategic use of visuals on Facebook: A multimodal analysis of images and audience reactions during the campaign for the 2019 UK general election. Visual Communication Quarterly, 28(4), 199-211.
Famulari, U. (2020). Framing the Trump Administration's "Zero Tolerance" Policy: A Quantitative Content Analysis of News Stories and Visuals in US News Websites. Journalism Studies, 21(16), 2267-2284.
Famulari, U. (2020). Defining problems and struggling to find solutions: Framing Roma people in Italian news websites. Journal of Italian Media & Cinema Studies, 3(2), 375-397.