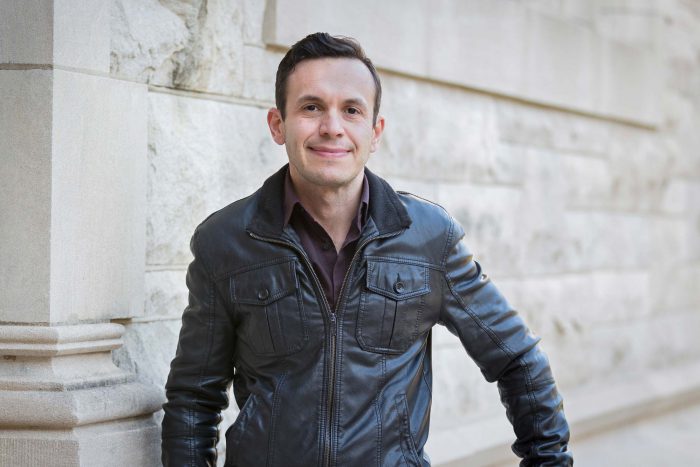 Umberto Famulari
Instructor
Contact Information
Research and Creative Interests
Visual Communication

race and media

Media Images

Transnational migration

News Media and Politics

Political Communication

Media Framing
Biography
My research focuses on digital and social media, political and visual communication and online journalism.  Currently my analysis embraces three distinct but complementary paths: I am particularly interested in how media frame immigration and ethnic groups and in the empirical connections between verbal, visual and textual frames. I also study how media affect people's perception and public opinion in relation to political debates and policies surrounding race and immigration. As a scholar and instructor of visual communication, I pay particular attention on how political institutions and political leaders use visual as a persuasion and propaganda tool.
During my time here at Indiana University I taught courses in introduction to media, design and production and visual communication.
Publications:
Famulari, U. (in press). The strategic use of visuals on Facebook: A multimodal analysis of images and audience reactions during the campaign for the 2019 UK general elections. Visual Communication Quarterly.
Famulari, U.  (2020) Framing the Trump Administration's "Zero Tolerance" Policy: A Quantitative Content Analysis of News Stories and Visuals in US News Websites, Journalism Studies, DOI: 10.1080/1461670X.2020.1832141
Famulari, U. (2020). Defining problems and struggling to find solutions: Framing Roma people in Italian news websites. Journal of Italian Cinema & Media Studies, 3(2), 375-397.
Famulari, U. (2016). The Duce on the Screen: The image of Mussolini in the newsreels of the Institute Luce. Journal of Italian Cinema & Media Studies, 4(2), 249-265.