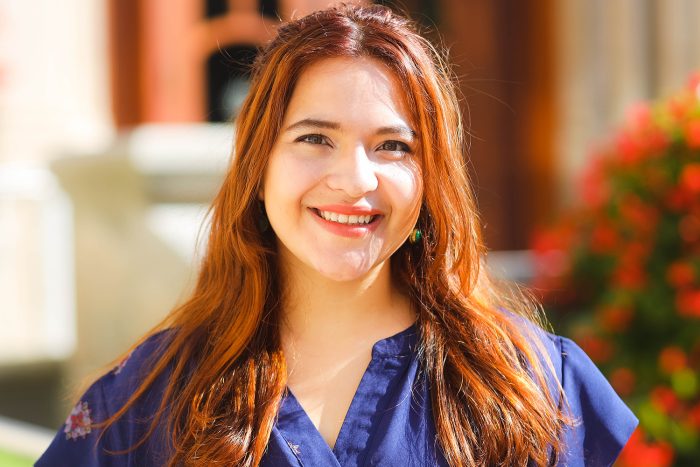 Raquel S. Arias Labrador
M.A Student | Graduate Assistant
Pronouns:

She/her
Contact Information
Research and Creative Interests
Children and Media

Cartoons

Education

Cognitive Capitalism
Biography
Raquel Arias is a second-year M.A. student whose interests span across sociology, communication, and media. Currently, she is focused on exploring queer representations in children's animated cartoons.
Prior to her time in Bloomington, she resided in Bogotá, Colombia, where she earned a BA in Sociology from Universidad Externado. During her undergraduate studies, she worked as a Research Assistant for the Family, Culture, and Society lab. Her dissertation on The Commodification of Educational Spaces in the era of Cognitive Capitalism was recognized with honors.
After three years of experience as a content creator and social researcher for non-profit and community-based organizations, she decided to return to academia to further her knowledge in media and communications. With a strong belief in the democratization of knowledge, she strives to merge design, animation, and media production with traditional scholarly activities. Her ultimate goal is to disseminate knowledge and information beyond the confines of academia and make it accessible to a broader audience.
Outside of her scholarly pursuits, Raquel enjoys sketching, paiting, practicing origami, and creating visual pieces and videos on random nerdy topics. Dogs are also one of their weaknesses.