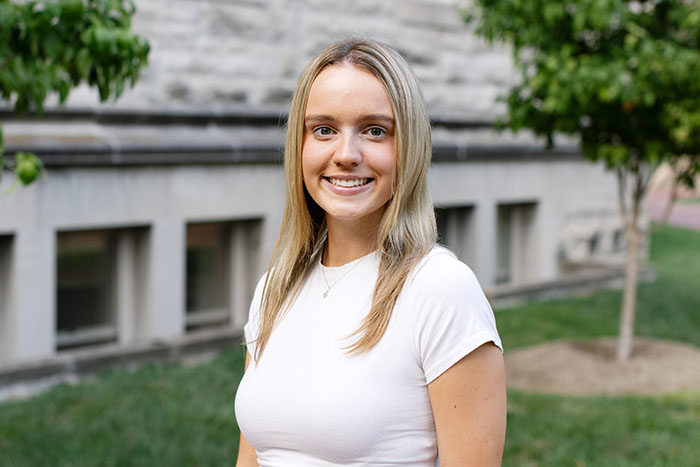 Molly Sawyer
Major: Media Advertising
Graduation Year: 2024
Hometown: Lewis Center, Ohio
Contact Information
Biography
Hello!
My name is Molly, and I'm a Senior studying Media Advertising. I am extremely creative, and enjoy videography and editing content on Adobe Premiere. My time at IU has allowed me to combine my flair for creativity and interests in digital media through strategical and practical application.
IU has provided me with the resources to expand my network. I have interned at NBC Chicago creating news promos that went on air and with Zeno Chicago working on media reach for ALDI. Additionally, I conduct freelance work for a media agency and health company. I am involved in my sorority on campus, Women in Media, and Ad Club. In my free time I love hockey, music, traveling, and trying new restaurants.
I hope to inform you of all the opportunities the Media School has to offer and be part of the reason of why you choose IU!