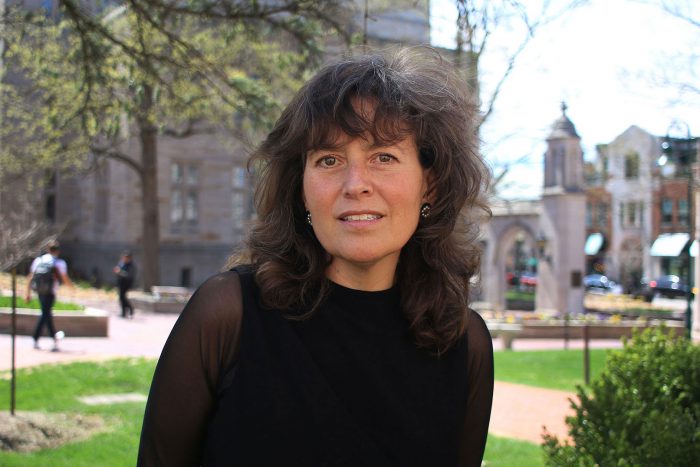 Betsi Grabe
Provost Professor
Contact Information
Research and Creative Interests
Gender and Media

Media Psychology

Emotions and Media

Democracy and Media

Informed Citizenship

Election Campaigns

Media Images

Media and Social Class
Biography
Betsi Grabe came to IU in 1995 as a faculty member in the former School of Journalism and moved to the Department of Telecommunications in 2006 where she served as the Graduate Director from 2007 to 2010.  When The Media School was established, she served as the first Associate Dean from 2015-2019.
Most of Grabe's research focused on the cognitive processes that are central to democratic life: informed citizenship and political participation.  She used experimental methods to investigate how news message reception varies among different demographic groups and across different modalities and styles of news packaging. Recently, Grabe's  focus has shifted from informed to d/misinformed citizenship–producing insights that could augment the navigational resilience of citizens during infodemics. She is a Principal Investigator at the Observatory of Social Media (OsoMe).
Her book, Image Bite Politics: News and the Visual Framing of Elections (with Erik Bucy; Oxford University Press, 2009), received the 2010 Outstanding Book Award from the International Communication Association and the 2010 Distinguished Book Award from the Communication and Social Cognition Division of the National Communication Association. She was the chair of the International Communication Association's Journalism Studies Division from 2008 to 2010.  She is a Fellow of the International Communication Association and the current editor of Communication Theory.
Born and raised in South Africa, she worked as a television news documentary producer during the State of Emergency in the mid-1980s and is still affiliated with the Department of Political Sciences at the University of Pretoria, South Africa, as a research associate.
She earned a B.A. in English and Communication and an M.A. in Communication from the University of Johannesburg in South Africa, as well as an M.A. in International Journalism from Baylor University and a Ph.D. in Mass Media and Communication from Temple University.