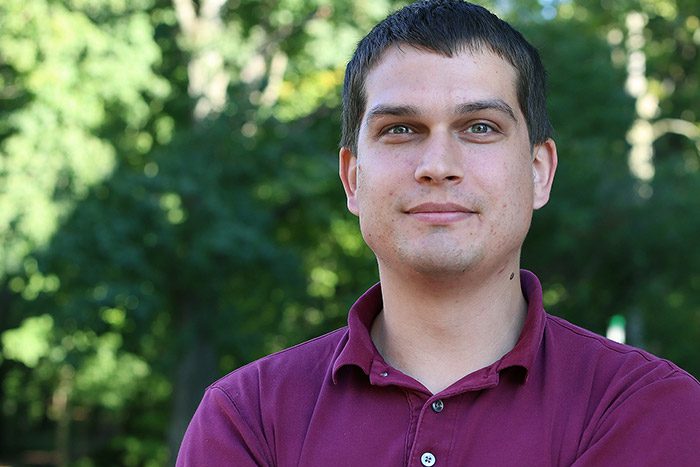 Mark Alberta
Associate Instructor/PhD Student
Contact Information
Research and Creative Interests
morality

media effects

Media Psychology

video games

game histories

moral disengagement
Biography
I am a PhD student here at Indiana, hailing from Grand Rapids, Michigan.  My objective here is to start publishing articles on morality in media.  I went to Grand Valley State University for my B.S. in Cinema Studies, and received my M.A. at DePaul University in Cinema and Media Studies.
I specialize in research on morality in media, ranging from moral decision making to media effects.  I am currently exploring how pride, as a self-conscious emotion, can be exhibited based on achievement-based moral decisions an individual may make.  I utilize Haidt's Moral Foundations Theory frequently, as well as the video game medium.  Side projects include exploring moral disengagement theory more in-depth and moral identity.
Other interests include: game histories with a focus on challenging games, learning R software, experimental designs, content analyses, and surveys.
"Morality binds and blinds. It binds us into ideological teams that fight each other as though the fate of the world depended on our side winning each battle. It blinds us to the fact that each team is composed of good people who have something important to say."
― Jonathan Haidt
"Our focus should not be on emerging technologies, but on emerging cultural practices."
– Henry Jenkins
"All are rooted in the primaeval soil of play."
-Johan Huizinga