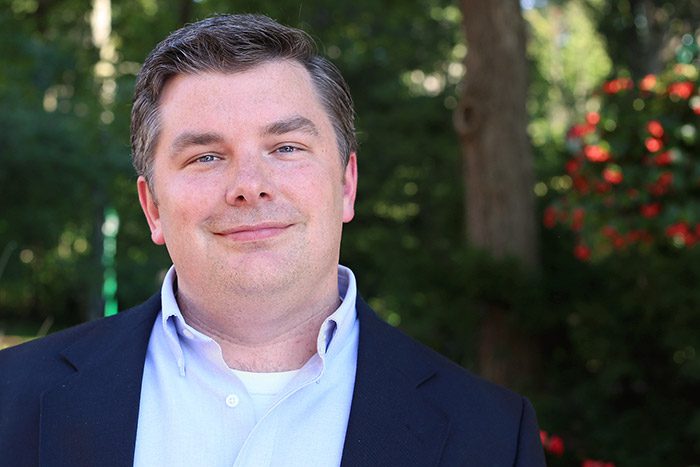 Kenny Smith
IUS-TV media adviser, Student Media Liaison/Digital Production Manager
Contact Information
Biography
Kenny works in The Media School at Indiana University where he works with students developing cross-platform journalism skills as the adviser to IUS TV, and in a variety of other extracurricular roles, leading workshops, providing feedback and more. He also teaches sports media classes, and has lectured on audio production and photography and videography as well.
A journalist with experience in all mass media formats, he has worked in broadcast markets around the southeast. His print work has been published across Alabama and much of the southeast, with photographs and essays published by high value platforms like ESPN, Smithsonian Magazine. He's written for the Associated Press and Westwood One newswires. He's reported breaking news on the national ABC Radio News network and appeared on air in most of the major U.S. markets. Previously he has worked at al.com, Alabama's most highly trafficked news site, where he wrote, edited, shot photos, produced podcasts and video packages.
Most recently, he spent eight years at Samford University where he was the student media adviser for The Samford Crimson and taught classes like writing and editing, social media and mass media and society. His students won more than 70 regional and national print and broadcast awards during his time there.
He holds a bachelor's degree in agricultural journalism from Auburn University and a master's degree in communication management from the University of Alabama at Birmingham. In his free time Kenny reads, takes photographs and builds things. He rides a bicycle (sometimes fast, usually slow), and has raced bikes in Ireland and Italy. He's a SCUBA diver. He's also run the world's slowest marathon and a perfectly average 70.3 half Ironman.
Kenny is married to Dr. Lauren Reichart Smith.