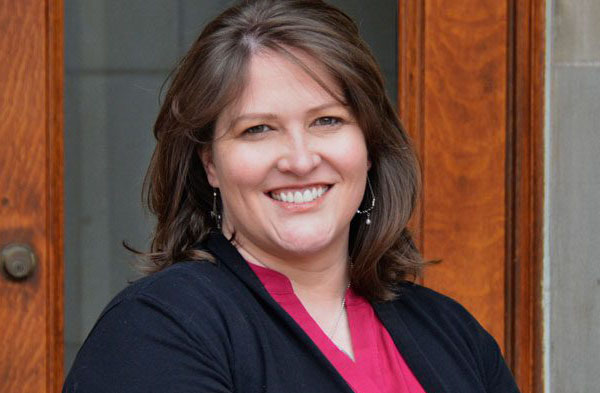 Kelley French
Professor of Practice in journalism
Pronouns:

she/her
Contact Information
Research and Creative Interests
narrative journalism

reporting

writing and editing

storytelling

interviewing

longform journalism

extreme prematurity
Biography
Kelley Benham French teaches reporting and writing at all levels and is senior editor for storytelling at The Dallas Morning News.
She came to IU in the fall of 2014 after a career as a reporter and editor at Florida's largest newspaper, the Tampa Bay Times. She was a 2013 Pulitzer Prize finalist for Never Let Go, a three-part series on the birth of her extremely premature daughter, Juniper, who was born at 23 weeks gestation weighing 1 pound 4 oz. While at IU, she has edited a number of award-winning special projects at The Oregonian, The Cleveland Plain Dealer, The Tampa Bay Times and other outlets. For three years, she was Senior Editor for Narrative and Special Projects at USA TODAY, where she created a partnership with the Media School that has published several dozen stories written by students for her classes such as this one, this one and this one.
French is the editor of three stories that were finalists for the Pulitzer Prize: Winter's Tale, by John Barry for the Tampa Bay Times; For Their Own Good, by Ben Montgomery and Waveney Ann Moore for the Tampa Bay Times; and Speak No Evil, by Joan Garrett McClane for the Chattanooga Times Free Press.
Her own work has been awarded SPJ's Sigma Delta Chi Award and Bronze Medallion, Scripps Howard's Ernie Pyle Award for Human Interest Writing, The National Headliner Award, the Casey Medal and the Dart Award.
With her husband, Professor of Practice Thomas French, she is the author of Juniper: The Girl Who Was Born Too Soon, published by Little, Brown. Read more about it here.
She is a frequent speaker in newsrooms and at journalism conferences around the world, as well as at medical and nursing conferences, where she speaks on the importance of language in critical care conversations and other subjects related to extreme prematurity.
At IU, she teaches the following courses:
J460: Narrative journalism
J460: Story mechanics
J415: Literary Journalism
J400 Storylab 4
J300: Storylab 3
J351: News editing
J315: Feature Writing
J560: Storytelling
J260: Interviewing
J260: Public records in journalism
J360: Advanced reporting
J401: Depth reporting
H225: Honors reporting, writing & editing for Ernie Pyle Scholars
MSCH C-225: Reporting, writing & editing
She has bachelor's degrees in journalism and political science from the University of Florida and a master's degree from the Philip Merrill College of Journalism at the University of Maryland, College Park.