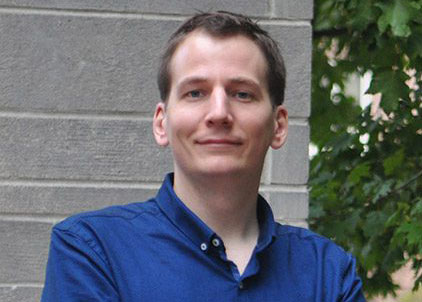 Kyle A. Heatherly
Doctoral Candidate
Contact Information
Biography
I received my B.A. from Ohio State University (2006) and my master's degree from Uppsala University (2010). Prior to beginning my doctoral studies, I taught English as a foreign language in Turkey, interned at research institutes in Stockholm, Sweden, and Washington, D.C., and worked on public policy and government relations for a youth-serving organization in Indiana. My primary research interests include comparative and historical political communication and ideology.
Education
M.Soc.Sci., Uppsala University, Politics and International Studies
B.A., Ohio State University, International Studies
Courses Recently Taught
Public Relations Campaigns
Public Relations Writing
Reporting, Writing & Editing I
Statistics for Journalists
Communications Law
Publications
Heatherly, K. A., Lu, Y., & Lee, J. K. (2017). Filtering Out the Other Side? Cross-Cutting and Like-Minded Discussions on Social Networking Sites. New Media & Society, 19(8), 1271-1289. doi: 10.1177/1461444816634677.
Lu, Y., Heatherly, K. A., & Lee, J. K. (2016). Cross-Cutting Exposure on Social Networking Sites: The Effects of Discussion Disagreement on Political Participation. Computers in Human Behavior, 59, 74-81. doi: 10.1016/j.chb.2016.01.030.
Heatherly, K. A., Fargo, A. L., & Martin, J. A. (2014). Anonymous Online Comments: The Law and Best Media Practices from Around the World. International Press Institute, Vienna, Austria.