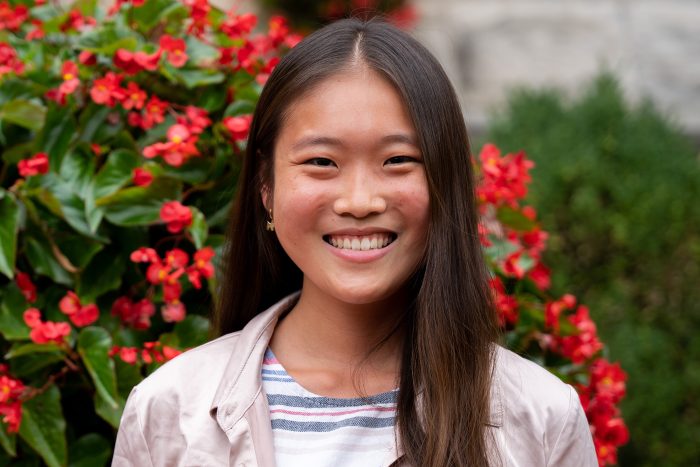 Jennifer Jiyoung Hwang
M.S. Student | Associate Instructor
Contact Information
Biography
Jennifer Jiyoung Hwang is a second-year master's student pursuing a Master of Science in Strategic Communication, in The Media School at Indiana University Bloomington. She has a Bachelor of Arts in Journalism and Communication Arts from the University of Wisconsin-Madison, and before graduate school, Jennifer worked for Wisconsin Governor Tony Evers. She was born in South Korea and also calls Singapore, Indonesia, and Shanghai home.
Her thesis is about the effectiveness of Fakey, a news media literacy game, compared to an inoculation treatment.
Jennifer's research agenda focuses on interventions to decrease susceptibility to misinformation acceptance from computational, journalism, and media literacy angles. Jennifer also investigates how news media affect public health and policy outcomes.
She has conducted research on the COVID-19 vaccine and the Third-Person Effect. She has also worked on a cross-platform study analyzing the affordances of YouTube and Instagram, and the ways in which these differences in affordances are evident, by studying 82,765 comments on videos created by Alexandria Ocasio-Cortez. This cross-platform study is currently under review in the journal of Cyberpsychology, Behavior, and Social Networking.
Currently, Jennifer is conducting an experiment on sensationalist versus non-sensationalist misinformation with partisan cues and their impact on attention and memory. She is also conducting a content analysis about the ways in which the news frame lung cancer screenings, ultimately aiming to revise public health policy to ensure everyone has access to preventative screenings.
Overall, Jennifer specializes in using surveys, experiments, psychophysiology, content analysis, computational social science, R and Python in her research.