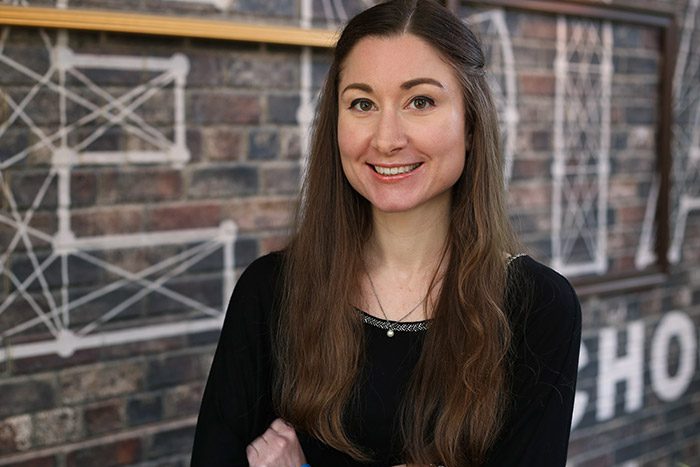 Jessica E. Tompkins
Ph.D. Candidate
Contact Information
Research and Creative Interests
games user research

game UX

social psychology

Gender

fandom
Biography
Jessica received a Master's degree in Media Arts at the University of South Carolina, Columbia. Broadly, Jessica's research has examined video game fandoms, character design, and player effects using social psychological theories. Her dissertation will explore the role of avatar gender in action video games. She currently works in the video game industry as a games user researcher.
While attending IU, Jessica led the Game Design special interest group affiliated with IU's Center of Excellence for Women in Technology for three years. In this role, she executed a variety of workshops to encourage women's participation in game development. She previously served as the Director of the Media Living Learning Center, a residential community for students interested in media.
Jessica has shared her research at the International Communication Association annual conference as well as the National Communication Association annual conference. You may view her complete CV here.
REFEREED PUBLISHED MANUSCRIPTS
Tompkins, J.E. (forthcoming 2019). Is gender just a costume? An exploratory study of crossplay. Transformative Works and Cultures, 30.
Lynch, T., Tompkins, J. E., van Driel, I., & Fritz, N. (2016). Sexy, strong, and secondary: An analysis of female videogame characters from 1983 to 2014. Journal of Communication. (Impact Factor at time of publication: 3.16).
PUBLISHED BOOK CHAPTERS
Tompkins, J. E. & Lynch, T. (forthcoming). The concerns surrounding sexist content in digital games. In C. Ferguson (Ed.), Video Game Influences on Aggression, Cognition, and Attention. New York: Springer.
Tompkins, J. E. (2017). Heart breakers and life takers: Negotiated readings of military masculinities in Modern Warfare's fanfiction. In N. Garrelts (Ed.), Responding to Call of Duty: Critical Essays on the Game Franchise. Jefferson, North Carolina: McFarland & Company Press.