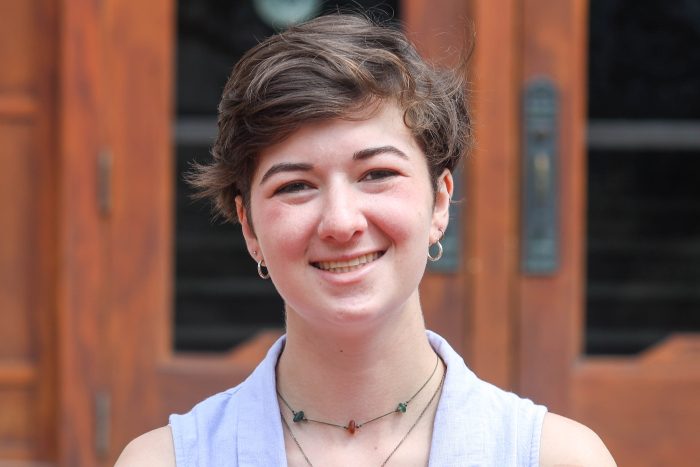 Haley Ryan
Media School Ambassador Diversity Team
Pronouns:

She/Her
Major: Journalism and Political Science
Graduation Year: 2024
Hometown: Louisville, KY
Contact Information
Biography
Hi, I'm Haley and I'm a senior from Louisville, KY. I'm a double major in Journalism and Political Science.
Within the Journalism degree, I have a concentration in news writing and editing and specializations in news writing and broadcast journalism.
During my time at IU, I've worked as a reporter and social media producer at the Indiana Daily Student, IU's independent student newspaper, and the Arnolt Center for Investigative Reporting. I also worked as a DJ on WIUX during my freshman year.
This semester, I am a diversity reporter for the IDS, an intern for the Arnolt Center and hope to start a podcast. I also serve as a member of the student advisory council.
Outside of the Media School, I'm involved in greek life, Hillel and Bloomington Delta Music Club.
Happy to answer any questions about Journalism, student organizations or anything IU!