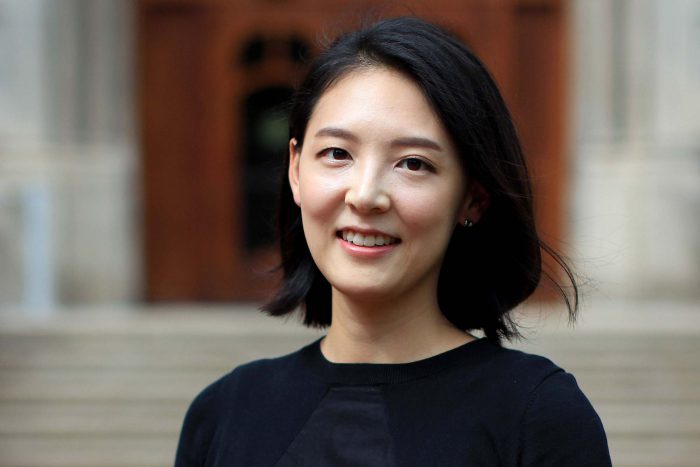 Ejae Lee
Contact Information
Biography
Ejae Lee is a Ph.D. candidate in The Media School. Her research interest lies in authenticity in public relations, specifically how individual stakeholders perceive the authenticity of an organization itself, its communications, and its actions and how perceived authenticity helps an organization develop a solid and sustainable relationship between the organization and its stakeholders. Her current research focuses on the impact of authentic advocacy on individuals' perceptions about organizations and social issues and changes in society. She teaches MSCH-R349 Public Relations Writing in the fall semester of 2021.
Ejae received her M.A. degree in Media Arts and Sciences from Indiana University in May 2018. She earned her B.A. degree in Law with a minor in Chinese Language and Literature and M.A. degree in Mass Communication from Ewha Womans University in Seoul, South Korea.
Publications
Lee, E., Kang, M., Kim, Y., & Yang, S-U. (2021). Exploring the Interrelationship and Roles of Employee-Organization Relationship Outcomes between Symmetrical Internal Communication and Employee Job Engagement. Corporate Communications: an International Journal. https://doi.org./10.1108/CCIJ-12-2020-0167 
Browning, N.P., Lee, E., Park, Y.E., Kim, T., & Collins, R. (2020). Muting or Meddling? Advocacy as a Relational Communication Strategy Affecting Organization-Public Relationships and Stakeholder Response. Journalism & Mass Communication Quarterly, 97(4), 1026-1053. https://doi.org/10.1177/1077699020916810
Kim, Y., Kang, M., Lee, E., & Yang, S-U. (2019). Exploring Crisis Communication in the Internal Context of an Organization: Examining Moderated and Mediated Effects of Employee-Organization Relationships on Crisis Outcomes. Public Relations Review, 45(3). https://doi.org/10.1016/j.pubrev.2019.04.010
Browning, N.P., Yang, S-U., Park, Y.E., Lee, E., & Kim, T. (2019). Do Ethics Matter? Investigating Donor Responses to Primary and Tertiary Ethical Violations. Journalism & Mass Communication Quarterly, 96(4), 1145-1171. https://doi.org/10.1177/1077699019835903
Selected Conference Papers
Lee, E. (August 2020). What makes organizational advocacy more effective? The moderating effect of the publics' perceptions of issue polarization. Presented in the 103rd Annual Conference of the Association for Education in Journalism and Mass Communication. *2nd Place Student Competition Paper in Public Relations Division.
Lee, E., Kang, M., Kim, Y., & Yang, S-U. (March 2019). Examining the Effects of Symmetrical Internal Communication and Relationship Types on Job Satisfaction and Employee Engagement. Presented in the 22nd Annual International Public Relations Research Conference in Orlando, FL, United States.
Lee, E. (August 2018). Authenticity in Public Relations: The Effects on the Outcomes of Public Relationships. Presented in the 101st Annual Conference of the Association for Education in Journalism and Mass Communication, Washington, D.C., United States. *3rd Place Poster in 2018 Public Relations Division Scholar-to-Scholar Session
Lee, E. (March 2017). Explicating Authenticity in Public Relations.  Presented in the 20th Annual International Public Relations Research Conference in Orlando, FL, United States. *Top Student Paper Award sponsored by University of Miami School of Communication
Research Interests
Public Relations, Authenticity, Organization-Public Relationships, Corporate Social Advocacy, Social Media Communication Strategies