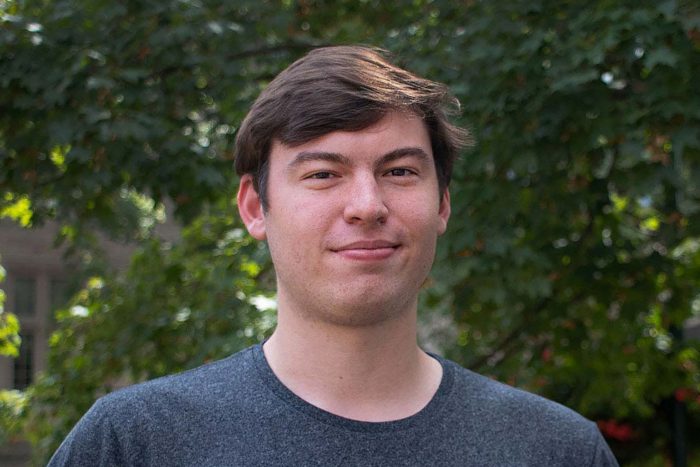 Jacob Eddy
MA Student/Associate Instructor
Contact Information
Research and Creative Interests
Film Studies

LGBTQ Studies

Film Theory and History

Labor and Film

Kenneth Anger

Jia Zhangke

Lana & Lilly Wachowski

Abbas Kiarostami

Gregg Araki

Alienation & Cinema
Biography
I am an MA student here at the Media School with a focus on Cinema Studies, specifically in areas like queer theory, spectatorship and alienation, film history, and the depiction of labor on film.
Recent areas of research and preliminary writing I've invested time in include topics like the work of the Wachowskis and their reception in queer communities, the usage of popular music in the soundtracks of Kenneth Anger's work, the implications of the descriptor "Sirkian" in relation to films like Todd Haynes' Carol and Barry Jenkins' If Beale Street Could Talk, and the formal and thematic expressions of loneliness in the films of Jia Zhangke.
I received a BA in Film Studies from Michigan State University in the spring of 2019.