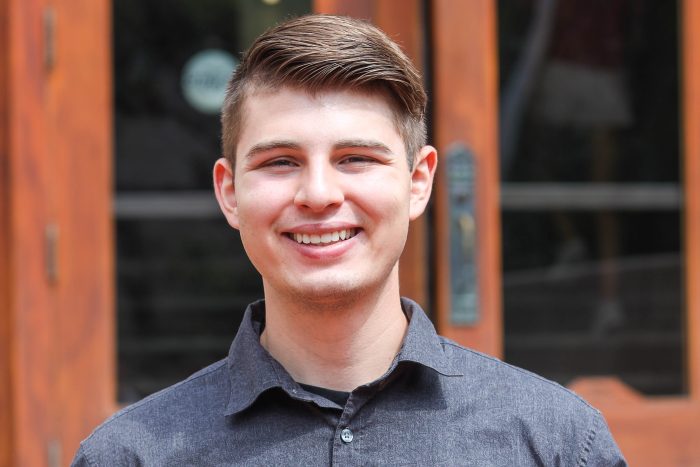 Cooper Hudson
Media School Ambassador
Pronouns:

He/Him/His
Major: Media
Graduation Year: 2024
Hometown: Fishers, IN
Contact Information
Biography
Hello!
My name is Cooper, and I am currently a third-year student at Indiana University Bloomington. I am majoring in Media with a concentration in Media Technologies, Games & Culture, and a specialization in Screenwriting. I am also minoring in History.
In my free time, one of my biggest hobbies is writing. I have self-published four books, written two short film scripts and two short stories, and have even written a script for a feature film. I also enjoy collecting vinyl records and CDs, watching movies, finding new things to do in and around Bloomington, and spending time with family and friends.
I have absolutely loved being a part of the Media School in my three years on campus. The myriad of opportunities it provides allows me to make IU feel even more like home. I can't wait to see what else it has in store for me!