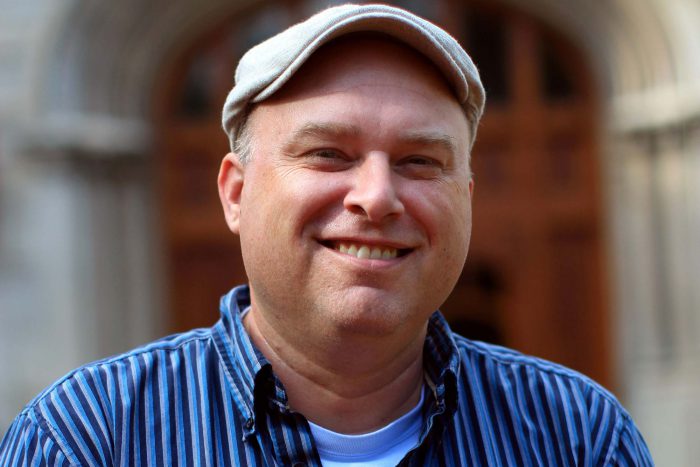 Chad Carrothers
Adjunct Instructor - J170, C225
Contact Information
Research and Creative Interests
Broadcast news

non-profit communications

Public Relations
Biography
Chad Carrothers is a veteran communications professional and award-winning journalist with authentic experience at the intersection of citizen journalism and public relations.
Chad graduated from the IU School of Journalism in 1999 and immediately went to work for WFHB, Indiana's first community-owned and community-operated public radio station, as the station's first full-time News Director. There he built a full-service news operation from the ground up, managing the collective efforts of hundreds of citizen journalists (including IU students) to create and sustain various groundbreaking programming initiatives including Bloomington's only daily live radio newscast and Indiana's only LGBTIQ public affairs program. Under his leadership WFHB was consistently Indiana's most award-winning radio news department according to the state chapter of the Society of Professional Journalists. In 2012 Indy SPJ presented Chad with the "Slaymaker" lifetime achievement award, about a year after he retired from his role as News Director in order to become the General Manager of WFHB.
Today Carrothers works in public relations for CareSource, a nonprofit healthcare organization improving the quality of life for Hoosiers on subsidized care. He continues to volunteer at WFHB and freelances at the NPR affiliate in Indianapolis, WFYI.