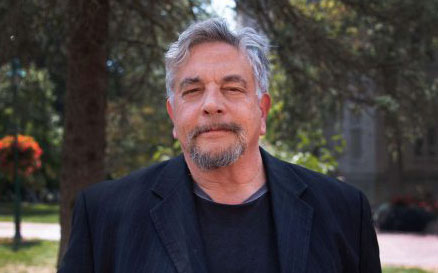 Catfish Russ
Lecturer
Contact Information
Biography
I would tell you my story but it is probably too long. And it has a lot of twists and turns into other areas. While I pursued a career as a copywriter, I took some other turns that did not necessarily negate or diminish my career, they served to season it. In general, I started in Atlanta at little agencies like Green & Burkhart and Pringle Dixon Pringle. Advertising has always been about attention and awards. My first year I won a lot of local awards (Addys from the Advertising Club of Atlanta) and the second year I won local and national awards. ( Addys, the One Show and the New York Art DirectorsClub). Then I sort of had a reputation as creative and offers came rapidly. Before long, I was working at The Martin Agency  which was like going to Harvard. Seven years there and I had more offers than Phil Niekro. (Major league pitcher).
Then I went to GSD&M in Austin, Texas and it was the best place I ever worked. I spent 8 years as the creative lead on the USAF after pitching and winning the business. It was sublime.
One of the best jobs I ever had was the Executive Creative Director of R&R Partners. We did the What HappensHere Stays Here account for the LVCVA.
A few years ago I was acting as the in house Creative Director of Nexstar Media and it fell apart as do many advertising interests, and I began teaching. So I have had a wonderful career and I believe in giving a helping hand to marketing students.
In my youth, I was one of the first athletes in a new sport: Full Contact Karate. I had 25 fights, 14 pro fights and my first fight was on CBS Sports Spectacular. I also did stand up comedy for  11 years, performing 1258 shows in 338 rooms around the world. I opened for Sam Kinison ands Ray Romano and Bill Hicks and many others.
I grew up an Orthodox Jew. I no longer practice. But I read and translate Aramaic ( Biblical Hebrew). I wore a yarmulke and tsitsis in the Jim Crow South.
I speak French mostly fluently.
In 2018 I wrote two screenplays and they have been accepted into16 film festivals.
My nickname is Catfish.I got it playing Blues harmonica. I have played with Asleep at the Wheel, Ray Benson, Dale Watson, David Kersh, Danny Levin and the Fabulous Thunderbirds.