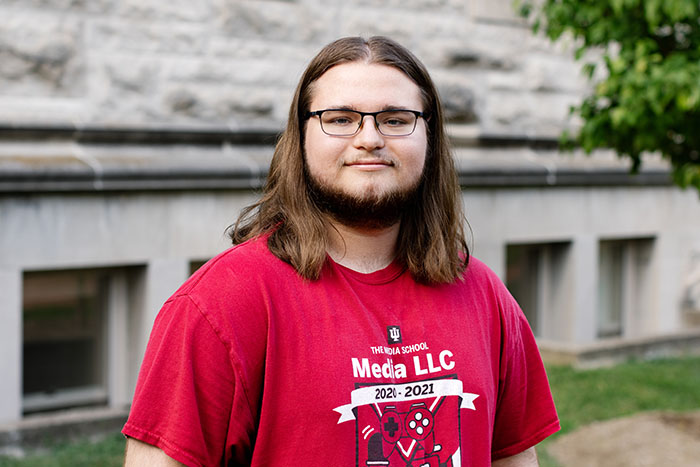 Caleb Dougherty
Pronouns:

He/Him
Major: Game Design
Graduation Year: 2024
Hometown: North Vernon, Indiana
Contact Information
Biography
Hello!
My name is Caleb Dougherty and I am currently a senior here at IU Bloomington. I am majoring in Game Design with a focus in Narrative Design.
Outside of school, I enjoy playing video games and learning more about the stories within them, as well as working on scripts. In the future, I hope to work with a video game company as a Video Game Writer.
If you have any questions about the Game Design major, anything related to video games, or even just my experience in the Media School then please feel free to reach out to me and I will do my best to answer you!