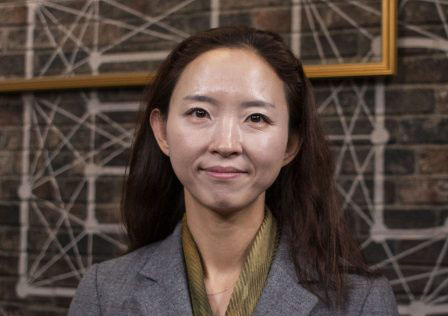 Bitt Moon
Ph.D. Candidate
Contact Information
Research and Creative Interests
Issue & Conflict Management

Crisis Communication Strategies

Public Communication Behavior

Negative Organization-Public Relationship Management
Biography
Bitt Moon is a currently a Ph.D. student in the Media School at Indiana University. Her research agenda focuses on the following topics: (a) issue, conflict, and crisis management; (b) measurement models of negative organization-public relationship and publics' communication behavior; (c) publics' information transmitting behavior and its cultural differences between Eastern and Western countries.
Moon received her B.A., M.A. and Ph.D. in Communication and Information from the Hankuk University of Foreign Studies, Seoul, South Korea. She served as a Visiting Scholar of the S.I Newhouse School of Public Communication at the Syracuse University in New York in 2012-2013.  She has taught courses on communication methodology, introduction to advertising and public relations, persuasive communication, research and planning in public relations, public relations concepts and theories, public relations campaign since 2009.
Over the past five years, Moon has published about fifteen peer reviewed articles in such journals as Journalism & Mass Communication Quarterly (SSCI), Journal of Public Relations Research (SSCI), Asian Journal of Communication (SSCI), International Journal of Strategic Communication, Korean Journal of Journalism & Communication Studies (KCI), Korean Journal of Public Relations (KCI), and The Korean Journal of Advertising and Public Relations (KCI).
Moon received the Top Three Paper Award for her study on publics' information transmitting behavior at the annual conference of Association for Education in Journalism and Mass Communication in San Francisco, 2015. She is a recipient of the 2014 Top Downloaded Article Award for the research article on social network in Twitter, published in the Journal of Public Relations Research.